Preview: Men's basketball returns home to face Siena
MOON TOWNSHIP — On Saturday, the Robert Morris Colonials men's basketball team (4-5) hosts the Siena Saints (3-6) at 4:00 p.m. The Colonials lost against the Canisius Golden Griffins in Buffalo on Wednesday by a score of 68-62. Robert Morris is looking to snap a two-game losing streak.
Recapping RMU
In the Colonials last game, the Colonials lost 68-62 to the Canisius Golden Griffins (2-6). In that game, the Colonials were very hit and miss. In the second quarter, they couldn't make a field goal for over seven minutes.
Yannis Mendy, Matty McConnell and Josh Williams each fouled out for the Colonials in the game, as these marked the third, fourth and fifth foul-outs on the season for Robert Morris this year.
Leading the game for the Colonials was Josh Williams with 17 points and five rebounds. Williams now leads Robert Morris and is tied for No. 167 in the NCAA, averaging 16.9 points per games.
Robert Morris is now scoring 69.8 points per game while allowing only 70.6.
Previewing Siena
Siena last played on Wednesday as well, losing 82-40 in Olean, New York to the St. Bonaventure Bonnies (4-5). Red-shirt freshman Jimmy Ratliff scored 16 points for the Saints.
On the season, the Saints are averaging 64.8 points per game, while allowing 73. Jalen Pickett is averaging 15.2 points per game, and Evan Fisher averages an even 14 points per game. Pickett also has 20 steals on the season.
Players to Watch
Josh Williams (RMU)- Williams has been one of, if not the best players on the year for Robert Morris. The senior from Akron, Ohio is averaging 16.9 points per game, which leads the team, and is tied for No. 167 in the NCAA.
Matty McConnell (RMU)- While not much of an offensive threat, only averaging 8.1 points per game, what McConnell brings to the table is defense. The senior guard is top 50 in the NCAA, averaging 2.33 steals per game for the Colonials.
Jalen Pickett (Siena)- Offensively and defensively, the Siena team lives and breathes through Pickett, a freshman from Rochester, New York. Pickett is averaging 15.2 points per game and has 20 steals in only nine games for the Saints, good enough for 2.22 steals per game. He also is shooting .680 from the free throw line and .392 from behind the arc.
Prediction
In this game, I predict that Robert Morris will come up on top by a score of 75-62. The Colonials offense will be too much for the weak Saints defense in this one. Josh Williams will score 20 points, while Matty McConnell will manage to get double digits in terms of points.
About the Writer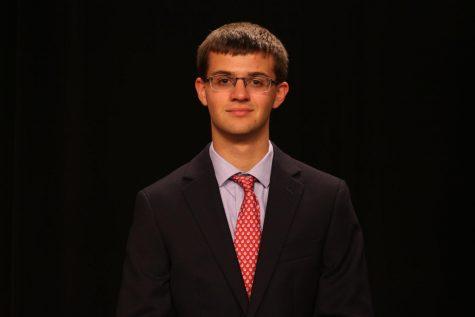 Jonathan Hanna, Sports Editor
Jonathan Hanna is a Communication major with a focus in Sports Communication from Rochester, New York. He is in his second year at Robert Morris. Jonathan...