Preview: Volleyball looks to ride hot streak into YSU Red and White Invitational
Hang on for a minute...we're trying to find some more stories you might like.
YOUNGSTOWN, Oh.– The Robert Morris volleyball team (10-0) looks to ride a blistering hot streak of 10 consecutive wins into the Youngstown State Red and White Invitational in Youngstown, Ohio. They will defend their streak against the host school, Youngstown State (4-6), Central Michigan (7-2) and Eastern Illinois (0-9) as their last non-conference matchups before the NEC regular-season starts. Their win streak is the program's longest since 2004 when they won 13 consecutive matches.
Recapping RMU
RMU heads to Youngstown coming off a sweep of the Henson's Hawk Invitational at Maryland Eastern Shore in Princess Anne, Maryland, where they only lost one set in the entire invitational. They swept Hampton (4-4), Rider (3-8), and the host school Maryland Eastern Shore (3-7), only losing a set to Rider.
Scouting the Opponents
RMU will face Youngstown State in the first game on Friday at 1:30. The Penguins come in having lost their last five games, this includes getting swept at the Towson Invitational in Towson, Maryland, where they only won one set against Towson (7-2), Coastal Carolina (9-0), and Albany (2-8).
The next game will be against their strongest opponent record-wise as they take on the 7-2 Central Michigan team on Friday at 4:00. They come to Youngstown following a performance in which they took two of three in the DePaul Invitational in Chicago, where they lost to DePaul (8-1) but beat Valparaiso (4-6) and Holy Cross (1-9).
The Colonials' final game will be on Saturday at 11:00 when they take on the struggling Eastern Illinois team. The Panthers have lost all nine contests this season, including getting swept at the Evansville Dunn Hospitality Tournament in Evansville, Indiana, at the University of Evansville. They lost to Middle Tennessee (2-7), Purdue-Fort Wayne (3-7), and the aforementioned Evansville (5-2) in the tournament.
Players to Watch
Emma Granger (RMU)
The most intriguing player on the Colonials is definitely Emma Granger. She leads the team in points (162), blocks (54), and kills (107) as her impressive junior season continues. Look for her at the frontcourt this weekend, as she is sure to add to her stats throughout the weekend.
Whitney Brown (RMU)
Whitney Brown is the most prolific assist-recorder on the roster, as she has recorded 303 assists for the Colonials this season. To put that in perspective, the next closest player has 91. Look for her to contribute even more in this invitational.
Aleah Hughes (YSU)
Hughes is the standout on the Penguins' roster right now, leading the team in points, kills, and digs, and has really been at the forefront of all the Penguins' offense thus far this season.
Kalina Smith (CMU)
Smith is for sure the player that the Colonials should look out for on the Chippewas. She is far and away the leader in kills and points and is third on the roster in digs.
Maggie Runge (EIU)
In what has been a rough season for the Panthers, Maggie Runge has played pretty well for the 0-9 squad. She is the leader in kills and third in digs, so look out for her to be set up by her teammates in the invitational.
Prediction
I think the Colonials will continue their hot streak in this invitational, sweeping it. They will win 3-1 against Youngstown State, 3-2 against Central Michigan, and sweep the match against Eastern Illinois.

About the Writer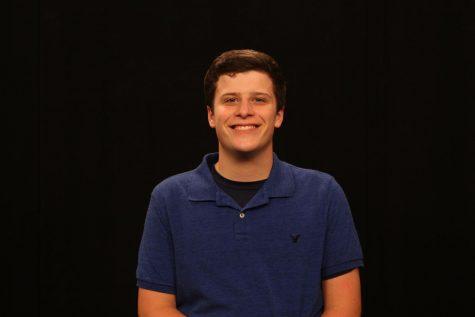 Tyler Gallo, Contributor
Tyler Gallo is a sports communication major. He is a sophomore at Robert Morris. He is from Delaware and an anchor on Colonial Sports Center and Sports...