RMU Football Preview: Balance could help an offense lacking identity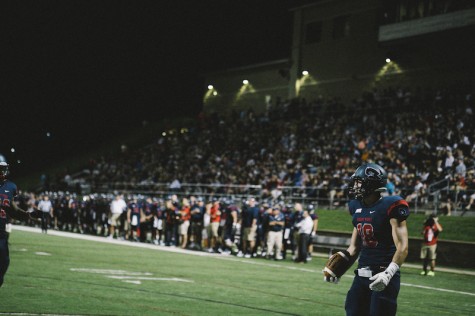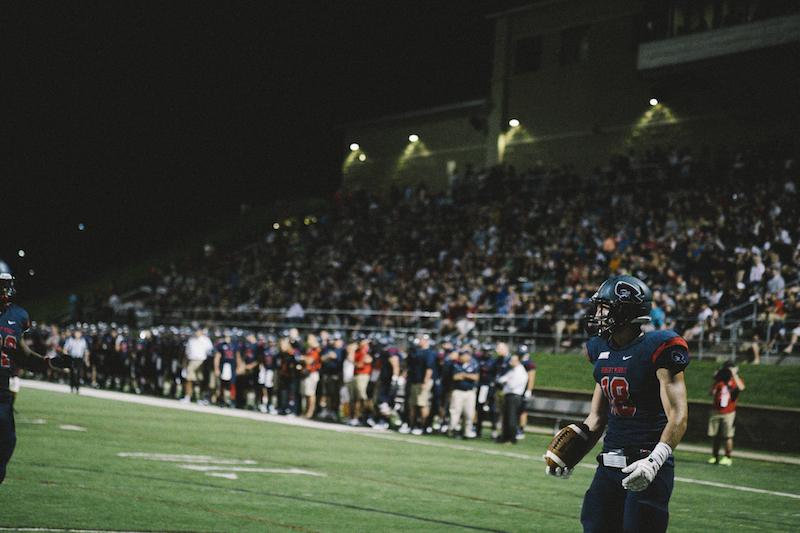 It's safe to say that after two weeks of the 2014 season, the Robert Morris offense under new coordinator Darrin Hicks has been anything but predictable.
In Week 1, Luke Brumbuagh dropped back 51 times in his first career start, creating the assumption that the new offense centered around the Air-Raid type philosophy so many spread systems rely on today.
However, that idea was quickly erased the following week when freshman tailback Rameses Owens had 39 carries for 199 yards against North Dakota in a losing effort.
With the offense still searching for its true identity, balancing out the play calling Saturday against Lafayette could work wonders for the Colonials and even get them in the win column.
"A lot of it has to do with game plan," said Hicks. "Every week, our intention is to go in and be 50-50. We want to be as balanced as we can possibly be."
As Hicks, and many other offensive masterminds around college football know, balance is a lot easier said than done.
"A lot of the times, opponents are going to dictate; we're dead set we want to stop the run or we're going to stop the passing game," he said. "It's on us as coaches to go and find out what's working for us, and continue to kind of tweak it in-game to be able to move the football."
Regardless if they're running the ball or airing it downfield, the offense needs to score more points. Robert Morris has yet to score multiple touchdowns in a game this year.
The Lafayette defense they will be against Saturday is tough, but nothing the Colonials haven't seen from a talent standpoint after Eastern Kentucky and North Dakota.
In Lafayette's season opening loss last week at Sacred Heart, they were unable to shut down any facet of the Pioneers' offense, but didn't lay down for the defending Northeast Conference champion either.
The Big Red defeated Lafayette 27-14 on Sept. 6 in Fairfield, Connecticut.
Sacred Heart's top weapon, running back Keshaudas Spence, rushed 22 times for only 80 yards against the Leopards, due in large part to SHU quarterback RJ Noel getting 16 carries for 49 yards as well.
Noel went 14-of-32 for 184 yards and a touchdown against the Lafayette defense, who couldn't intercept the junior gunslinger like Marist did twice the week prior.
Which facet of the offense Robert Morris elects to favor very well could be decided by in-game adjustments through early the stages of the night.
"We want to balance it out," said Robert Morris quarterback Luke Brumbaugh. "Coach Hicks tells us we're going to do both going in each week. Some weeks we might pass 50 times, where sometimes we might run 50 times. I have all the faith in him, so I'm just going to run the offense he tells me to run."
Brumbaugh has played well for a redshirt freshman since getting his first taste of FCS football. For him, it's all about improving on a week-to-week basis.
"I'm definitely focusing more on the film and practice aspect," he said. "Everyone says practice makes perfect. I didn't always take it as seriously as I would've liked to in the first couple weeks, but now I'm definitely paying attention to every detail."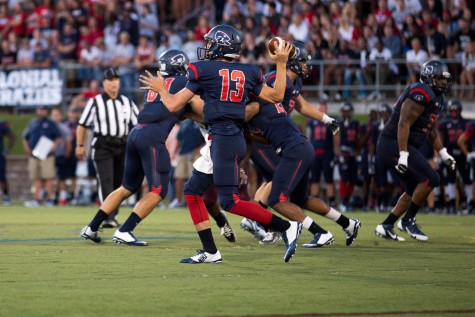 The play of Brumbaugh and Owens on Saturday night will dictate the offensive success for Robert Morris. After Owens' 237 all-purpose yard performance last week, the Lafayette defense will be keying on him a lot more. It has to be considered that heading into Week 2, the only film North Dakota had on the RMU offense was a game in which they attempted 51 passes and couldn't get the run game going.
But if last Saturday proved anything, Owens is a player with massive potential in an opportunity where he could possibly start four years.
"He's the kind of guy that's going to continue to improve," said Hicks. "He's a smart guy. He works hard. One of the hardest workers we have in practice.  His continued improvement from day-to-day, rep-to-rep is the most important thing to us."
The new offense continues to be a work in progress for the Colonials, however a more balanced approach could help speed up that progression a little bit. It starts with the Leopards on Saturday.
Kickoff is slated for 6 p.m. at Lafayette's Fisher Stadium.