RMU men's hockey preview: Picking up where they left off
Last season, the Robert Morris Colonials men's hockey team finished their campaign with a heartbreaking loss in the Atlantic Hockey Conference Championship. With the 2017-2018 season underway, the Colonials look to have a promising season ahead of them.
A major reason for optimism is the returning cast of players, along with new additions that Coach Derek Schooley has at his disposal.
Headlining the returning cast is senior center Brady Ferguson. Ferguson led the team in goals (24) and finished second in assists (34) on his way to amounting a team best of 58 points last season. He says that speed is "really important" considering the fast-paced play style of Division 1 hockey in which dumping and chasing pucks is essential to success.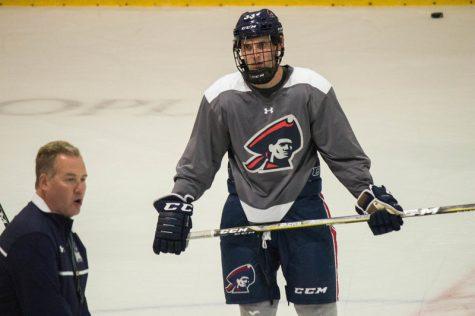 However, it can be argued that the biggest key to success for this hockey team will be the chemistry between Ferguson and new linemate Michael Louria. Along with junior Alex Tonge, this first-line trio will be expected to carry a bulk of the scoring load for the Colonials. Although Schooley is comfortable with the rest of the team, the first line will still need to be the cornerstone of offensive success.
Louria is a winger who transferred last season from the University of Massachusetts-Lowell; he will be tasked with replacing the team's second-leading scorer from last season: Daniel Leavens.
"I'm just looking for chemistry right now," said Schooley about the new linemates.
This chemistry will be key for the Colonials as Louria is a much different player from Leavens. Louria acknowledges that replacing Leavens will be no easy challenge.
"It's tough to replace what 'Levo' (Leavens) did last year, he's such a good player," Louria said.
While replacing a player who contributed 49 points last season is easier said than done, Louria will be playing with two of the club's top players.
"Those guys (Ferguson and Tonge) are great players, it's really easy to play with them, just move the puck and get open, and they can make plays as well. So just really have your stick on the ice and good things will happen," said Louria.
This season, Louria will see his first action at RMU after being ineligible due to transferring. As for what he can contribute to the team, the junior from Gibraltar, Michigan, believes his mindset will be key to this team.
"I think I bring a great attitude everyday. I try to do things right on and off the ice everyday," Louria said.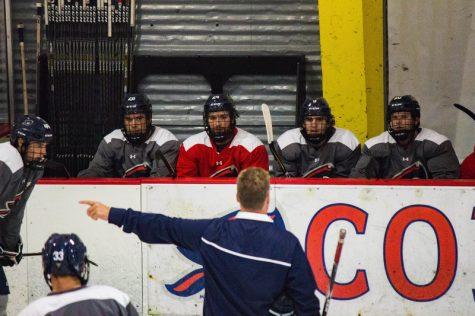 He also finds that it was quite easy to adapt to the winning culture. "It's been real easy with a culture like this that's been established, a lot of older guys, lot of veteran guys that know what it takes to win. It's been a winning culture here for a while now and just trying to fit into that, it's been easy so far," said Louria.
Another new addition to the team will be senior defenseman Brett Beauvais. Beauvais will be tasked with playing alongside captain Alex Bontje.
"Great guy! I really enjoy playing with him, you know, he's a pretty experienced guy as well, and it's really easy to play with him out there," said Beauvais on his defense partner.
Beauvais also mentioned that he hopes his work effort and competitive edge rub off onto his teammates and help lead to victories.
As for what he expects for the team this season, Beauvais said, "Try to be a winning team here, we got a lot of pressure on us this year to be one of the top teams, and I think the work we've put in this summer and preseason, the guys' minds are in the right spot and I think we can do great things with this team."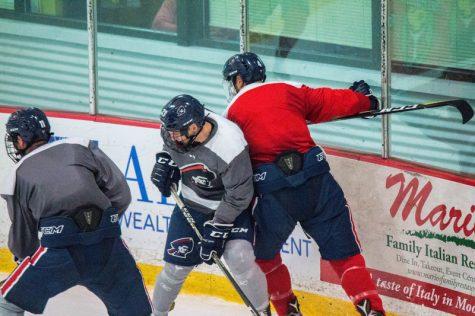 The senior defenseman is not the only player who thinks this season can be successful. Ferguson also feels that this season can be good because of the returning cast members.
One of these returning members is sophomore goaltender Francis Marotte. As a freshman, Marotte started 29 games going 17-8-3. He posted a .931 save percentage and allowed just over two goals per game. Marotte's success will be vital to the performance of the Colonials, and Schooley has confidence in the second year goalie as he sees him getting a "bulk" of the team's minutes.
The Colonials hope to rebound off of their upsetting loss in the AHC Championship last season and bounce back with more success. With the addition of several new impact players and return of many core players, the Colonials are ready to kick off first game of the season tomorrow at Niagara.
About the Contributor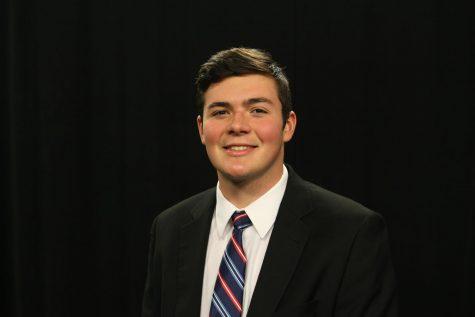 Michael Sciulli, CSN Co-DCM
Michael Sciulli is a sophomore Sports Communications major with a minor in Sport Management. Sciuli has been writing and broadcasting since his freshman...