Round-up: RMU soccer falls again, this time to Duquesne University Dukes
Pittsburgh, PA – The Robert Morris Colonials (1-6-1, 0-0-0 NEC) were handed another loss when they fell to the hands and feet of the Duquesne University Dukes (2-3-1, 0-0-0 A-10) with a 4-1 loss.
The Colonials kicked off the first half with an offsides call and three fouls before RMU got their only goal at the 16:02 mark. This was due to a low liner goal from Owen Pearce with an assist from Matt Cillo and gave Robert Morris the 1-0 lead.
The rest of the game was an entirely different story when Robert Morris started getting plagued by 21 shots, five yellow cards, 13 fouls and the four goals that the Dukes were able to get thanks to the struggles of Robert Morris.
Duquesne got their offense going when Rob Dymond got the Dukes their first goal at the 37th minute with an assist from Manel Busquets. This was after RMU player Noah Elalim received a yellow card. This made the score 1-1.
Duquesne was able to continue the offensive pressure when the Dukes scored again, this time by Noah Mehta with an assist from Luke Kelly at the 47-minute mark, thus giving the Dukes the 2-1 lead.
Just before the Colonials were handed another yellow card, the Dukes scored another goal, making it a 3-1 lead. This third goal was from Busquets and an assist from Mehta.
After RMU received a yellow card, Robert Morris' deficit fell to the final score of 4-1 Duquesne when Dymond scored again with an assist this time from Mehta.
Robert Morris plays again this Friday, Sept. 28 on the road against the Bryant University Bulldogs at 3:00 p.m. to kick off NEC play
About the Writer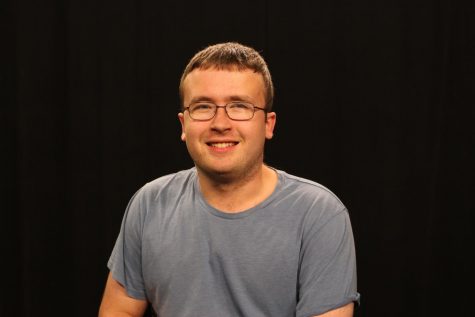 Ryan Giacobbi, Contributor
Ryan Giacobbi is a junior sports communication major who works as the Sports Package Producer at RMU Sentry Media. He also hosts his weekly podcast, "Pittsburgh's...