Women's hockey rebounds against RPI
PITTSBURGH – The RMU women's hockey team (2-4-0) looked to bounce back after a tough 1-0 loss to RPI (1-3-1) which saw them fire 58 shots at RPI goalie Lovisa Selander, but were not able to capitalize. In the second installment of this series, RMU switched things up a bit and started freshman goalie Arielle DeSmet in her first game as opposed to normal starter Lauren Bailey.
Goals were at a premium throughout the game, but RMU struck first with a lucky bounce. At the 5:39 mark, senior Caitlyn Sadowy dumped the puck into the zone and it knuckled around and eluded Lovisa Selander to give RMU a 1-0 lead and their first goal against Selander in the series. It was Sadowy's first of the season, assisted by Sarah Quaranta and Courtney Kollman. The first period ended with RMU leading 1-0 and out-shooting RPI 11-3.
The second period went by very quickly as RMU controlled most of it. No goals were scored, however, RMU out-shot RPI 16-1 for a two-period total of 27-4. The defense was on full display during this period for RMU as RPI was not able to sustain any pressure in the offensive zone.
The third period was the most offense-filled period of the game. Early on at the 17:51 mark, RPI junior Blake Orosz redirected a Sabrina Repaci shot into the back of the net on RPI's fifth shot of the game to tie it at one. It was Orosz's second goal of the season, assisted by Sabrina Repaci and Josefine Hansen.
A scary moment followed this goal as junior Natalie Marcuzzi collided with RPI defenseman Madeleine Burnett and fell awkwardly into the boards. She was escorted to the bench and would later return.
At the 9:25 mark with RPI's Josefine Hansen off for tripping, RMU points leader Jaycee Gebhard had a give-and-go with Lexi Templeman and rifled a shot home for her team-leading third goal and seventh point of the season to give RMU a 2-1 lead.
With 58 seconds left, Natalie Marcuzzi channeled her inner Paul Kariya and scored a goal on an empty net after being injured earlier on in the game to give RMU a 3-1 lead. This would ultimately be the final score. RMU out-shot RPI 11-5 in that period for a final total of 38-9.
Arielle DeSmet turned aside eight of nine shots, while Lovisa Selander stopped 35 of 37, with the third goal coming on an empty net. This was DeSmet's first win as a member of the Colonials. Six different RMU players had a point in the game.
RMU snapped a three-game losing skid and improved to 2-4-0, while RPI fell to 1-3-1. RMU is back in action next Friday for the first of a two-game set at Mercyhurst University.
About the Contributors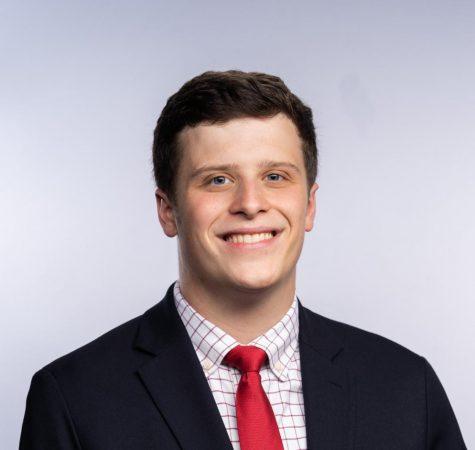 Tyler Gallo, CSN Editor
Tyler Gallo is a senior at RMU and the Sports Editor for CSN. He is from Hockessin, Delaware. He also calls games for RMU sports, is an anchor on Colonial...