Robert Morris tops CCSU on Spanou's double-double
In a Saturday afternoon affair at the Charles L. Sewall Center, the Robert Morris women's basketball team grinded out another win, this time defeating Central Connecticut State 66-49 in the matinee of a RMU basketball double-header. The win improves the Colonials to 15-9 overall and 11-2 in the NEC.
It wasn't their prettiest display, but the Colonials ultimately found a way to win, relying on another stat-stuffing performance from senior forward Artemis Spanou.
The Greece native tallied 17 points, 21 boards and six assists to lead all scorers, and really helped Robert Morris to control the glass throughout.
"Like Coach Sal says, getting defensive rebounds and scoring is the best offense," said Spanou. "We've got to go for every rebound. We're stronger and taller than everyone else in the conference, so it's our ball."
The Colonials started the game very slow, and were streaky throughout most of the contest. They missed their final nine shots of the first half, only to open up the second half and stretch the lead to 20.
 "I didn't feel we had the same focus we had last weekend, but the team is going to pick it up," said Spanou."We even picked it up in the second half and played better. "
Associate head coach Charlie Buscaglia described the challenges of playing with such a young roster.
"We have freshman out there that are playing huge roles," he said. "Anna Niki [Stamolamprou] is expected to do great things every game and she's a freshman. Cassie Oursler is a freshman. Rebeca Navarro, who shot the cover off the ball last game, is a freshman. Now, the expectations are there and they've got to handle that with maturity."
He also alluded to the fact that last Monday's win over Sacred Heart could have had something to do with the team's slow start.
"Coming off a big win on Monday, we saw it in practice. It was a war this week in practice getting them to maintain the same level of energy," he said. "We never had a flow. Our work ethic in practice this week was affected by the big win on Monday."
Also contributing for the Colonials was sophomore guard Ashley Ravelli, who posted 11 points and eight rebounds. She didn't have her best night shooting, going 4-of-15 from the field, but found other ways to contribute to the Robert Morris win.
"I know it's tough for a shooter, especially when I don't shoot well I always try to do something else for my team," she said. "In this case today, I was just trying to grab rebounds."
Next on the docket for Robert Morris is a home matchup with LIU Brooklyn on Monday, who they defeated 66-52 earlier this season in New York. Tip-off for that game is slotted for 7PM.
About the Writer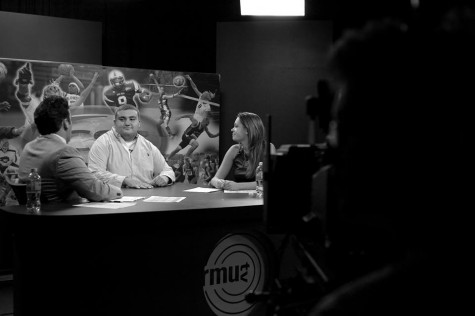 Chris Mueller, Sports Reporter
Chris is a junior Communications major at RMU with an applied concentration in journalism. He is Sports Editor for RMU Sentry Media.  As current Sports...