Slow start hurts Robert Morris in loss to Howard
In Tuesday's non-conference match against Howard (1-7-1), Robert Morris looked like two completely different teams between the first and second half.
RMU (2-7-1) fell to the visiting Bison 2-1 at the North Athletic Complex, unable to climb out of a self-imposed hole due to first half struggles.
"Our problem is not being able to play ninety minutes. Before, in the beginning of the season we started out strong and would lose it in the last ten [minutes]," said senior goalie Becky Schoenecker. "Now, we're starting slow and picking it up in the second half."
Howard got on the board first in the eighth minute when Nia Walcott landed a shot just inside the right post. The Bison then added on to their lead later in the half when Dytria Ruddy scored her first career goal on a breakaway in the 34th minute.
"We didn't play that bad. We gave up two goals, two goals we just gave away due to mistakes by some freshmen," said head coach John Kowalski. "I thought we played halfway decent in the second half, and did have some good points offensively in the first half."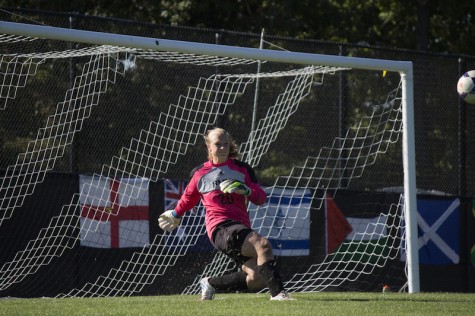 After the halftime break, Robert Morris came out revamped. They took a total of 11 shots in the second half, but couldn't finish until freshman Maleha Kureishy found the back of the net on a penalty kick in the 76th minute.
Despite the shift in momentum, Robert Morris couldn't find the equalizer and the match was over. They led majority of the statistical categories, outshooting the Bison 19-10 and winning the advantage in corner kicks 13-2.
"We need to improve on finishing because we got one goal today but took a lot of shots," Schoenecker said. "We need to work on placement and get all our shots on net. We're taking steps towards it, but its still not good enough coming into [Northeast] Conference."
The Colonials are in action next on Sept. 26 when they face UMBC in a 3 p.m. start at the North Athletic Complex.
About the Writer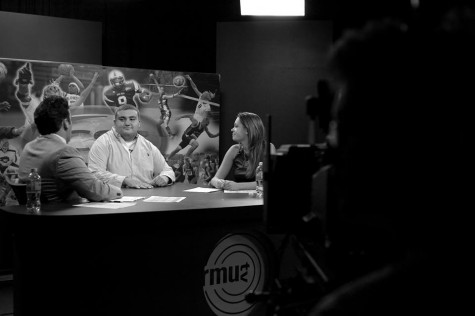 Chris Mueller, Sports Reporter
Chris is a junior Communications major at RMU with an applied concentration in journalism. He is Sports Editor for RMU Sentry Media.  As current Sports...