Softball Roundup: DeMarini Desert Classic Day one
Ian Kist, Staff Reporter
February 19, 2016
February 19, 2016
Game One:
Utah 9 (4-3), RMU 0 (2-3): The Colonials began their play in the DeMarini Desert Classic Friday, as they took on Utah in Henderson, Nevada. However, it wasn't the start to the weekend the Colonials had in mind, as they were shutout for the second time this season. Utah used a big third inning, in which they scored seven runs, to give them the 9-0 lead. RMU finished with only two total team hits. The Colonial's two hits came from the bats of senior Haileigh Stocks and freshman Taylor Bartlow. RMU Pitcher Kaitlin Ellzy fell to 2-2 on the season, giving up all nine Utah runs. Ellzy was replaced by fellow freshman pitcher Lacee Collins, who pitched two full innings and gave up two hits.
Game Two:
Oregon State 8 (5-1), RMU 1 (2-4): Robert Morris suffered their fourth straight loss in their second game of the DeMarini Desert Classic Friday afternoon. The Colonials were held to one hit and one run by Oregon State pitcher Bev Miller. RMU received their only run in the second inning, when Hailiegh Stocks singled home Kristen Gabelt, which tied the game at one. The Beavers went on to to score one run each in the second and third innings, two runs in the fourth, one in the fifth, and two in the sixth. RMU pitcher Laura Coulter suffered her first lost in a Robert Morris uniform, giving up six hits and five runs. Lacee Collins relieved Coulter later in the game, going two and a third innings and giving up three hits and three runs.
About the Writer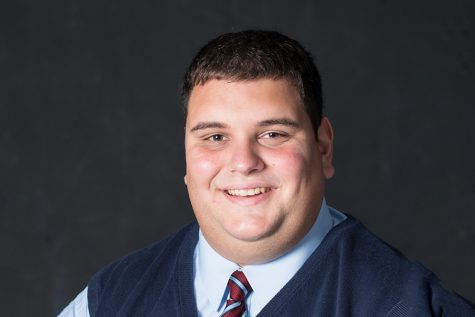 Ian Kist, Sports Assistant
Ian is a communication major with a focus in sport communication and a minor in sport management. He is the RMU Sentry Media Assistant Sports Manager....