Softball Roundup: DeMarini Desert Classic Day Two
Ian Kist, Staff Reporter
February 21, 2016
February 20, 2016
Game One:
BYU 7 (7-3), RMU 2 (2-5): The Colonials battled BYU in their first game Saturday in their second day of play in the DeMarini Desert Classic in Las Vegas, Nevada. Unfortunately for the Colonials, BYU was too much to handle as they got out to a 5-0 cushion scoring three runs in the first inning and two more in the fourth inning and held RMU scoreless until the sixth inning. RMU' two runs in the sixth inning came when Ashley Gerhart brought home Jordan Gurganus on a single and Gerhart eventually touched home plate later in the inning when Lauren Hackett reached base safely on a fielder's choice. BYU scored two insurance runs in their top half  half of the seventh inning to secure the victory. Freshman pitcher Kaitlin Ellzy, now 2-3 on the season, started the game for Robert Morris going 3.1 innings and giving up five earned runs on three hits allowed. Fellow freshman pitcher Laura Coulter relieved Ellzy of pitching duties with one out in the fourth inning. Coulter went 3.2 innings giving up two runs on four hits.
Game Two:
UNLV 8 (6-4), RMU 3 (2-6): Robert Morris dropped their sixth straight game in their second game of the day Saturday against UNLV. UNLV attacked RMU pitcher Lacee Collins (0-2) early to grab a 2-0 lead in the first inning. Kailtin Ellzy replaced Collins in the second inning with one out but Collins was responsible for four more runs that crossed the plate. Ellzy went 3.2 innings giving up two earned runs on five total hits allowed. Laura Coulter then entered the game to pitch the sixth inning. Coulter pitched  a scoreless sixth inning. RMU scored two runs in the fourth inning when senior Kristen Gabelt powered a home run over the left field fence. Taylor Bartlow singled in the sixth inning to score Stacey Capp which made it an 8-3 game but UNLV's early offense propelled them to the win.
About the Writer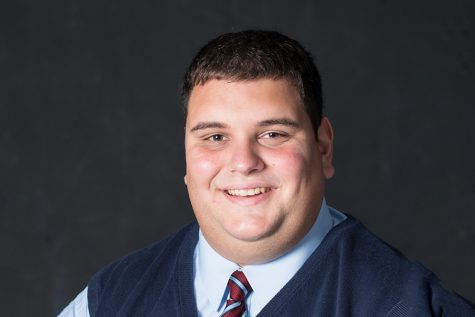 Ian Kist, Sports Assistant
Ian is a communication major with a focus in sport communication and a minor in sport management. He is the RMU Sentry Media Assistant Sports Manager....