Softball Roundup: RMU vs. Youngstown State
March 29, 2016
Game One:
Youngstown State 8 (14-11), RMU 0 (7-23): The Colonials battled the Youngstown State Penguins Wednesday in a double-header match up in Youngstown, Ohio. Unfortunately for the RMU, YSU shutout the Colonials in six innings. YSU scored three runs in the second inning to take an early advantage. The Penguins went on to score four more runs in the fourth and one in the sixth inning to break the game wide open. The Colonials were held to five team hits. Sophomore Kristen Pray led the Colonials in hits with two. Kaitlin Ellzy now 7-10 on the season, gave up seven runs, three of them earned on six hits allowed before being replaced by Lacee Collins with two outs in the fourth inning.
Game Two:
Youngstown State 8 (15-11), RMU 2 (7-24): In game two of Wednesday's double-header at Youngstown State, The Colonials dropped their third straight contest. RMU took a 2-1 lead in the top of the third inning when senior Ashley Gerhart doubled to center field allowing fellow senior Lauren Hackett to safely cross home plate. However, YSU scored four runs in the bottom of the fourth inning via a grand-slam and took a 5-2 lead. The Colonials were held scoreless for the remainder of the game and Youngstown State sealed the victory with insurance runs in the fifth and sixth innings. Laura Coulter started in the circle for the Colonials. Coulter (0-5) received the loss as she gave up eight runs, seven of them earned on 11 hits given up.
About the Writer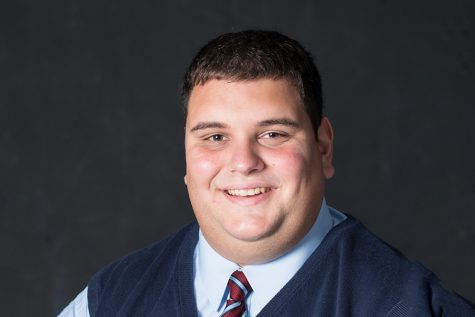 Ian Kist, Sports Assistant
Ian is a communication major with a focus in sport communication and a minor in sport management. He is the RMU Sentry Media Assistant Sports Manager....