Softball roundups
May 2, 2015
Game 1
St. Francis 6 (31-18 NEC 9-6), RMU 5 (24-21, NEC 12-3): Saturday afternoon in Loretto, Pennsylvania, the Colonials dropped game one of a NEC double-header against the Red Flash of St. Francis. The Colonials tied the game at one when Tess Apke crossed the plate in the top half of the fourth inning. However, St. Francis answered with two of their own runs in the bottom of the fourth to take a 3-1 lead. But in the top of the fifth, junior Kristen Gabelt belted a three-run dinger over the right center field fence to take a 4-3 lead. The Red Flash tied the game at 4 in the bottom of the fifth inning. An Eighth inning was needed to decide the winner in game one. RMU scored a run in the top of the extra frame via an Alexis Schwartzmiller double to right field that scored Apke. However, St. Francis had an answer to RMU's run as they scored the tying run on a single and eventually the winning sixth run. Senior pitcher for the Colonials, Nicole Sleith got the start for the Colonials; went 7.2 innings, gave up six runs, and finished with 13 total strikeouts.
May 2, 2015
Game 2
RMU 4, (25-21, NEC 13-3), St. Francis 3 (31-19 (NEC 9-7): In game two in Loretto, Pennsylvania, the Colonials defeated the Red Flash by a score of 4-3. Not only did the Colonials win their 25th regular season game, they also won the NEC regular-season title outright. RMU received one run in the first inning on a Tess Apke sacrifice fly but the Colonials were then held scoreless until the top of the sixth inning. RMU went into their half of the sixth down two runs, 3-1. However, the they picked up three runs as freshman Olivia Lorusso brought home Apke on a ground out and then senior Samantha Santillo hit a two-run homerun, her tenth in a Robert Morris uniform allowing the Colonials to take the 4-3 lead. That was all the Colonials needed as senior Nicole Sleith closed the door in the circle allowing RMU to leave with the victory. Nicole Sleith picked up her 21st win on the year improving her record to 21-10. In the process of picking up the win, Sleith broke RMU's Softball program's single season strikeout record.
About the Writer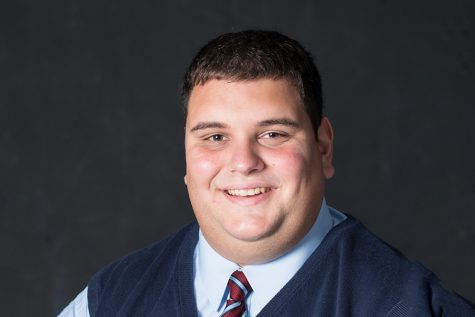 Ian Kist, Sports Assistant
Ian is a communication major with a focus in sport communication and a minor in sport management. He is the RMU Sentry Media Assistant Sports Manager....