Weekend Round-up: 10/26/18 – 10/28/18
Hang on for a minute...we're trying to find some more stories you might like.
In case you didn't follow what happened with road games for RMU sports, here is what happened for all the teams that were away this past weekend.
10/26/18:
Men's Soccer: RMU – 2, Mount St. Mary's – 1
The RMU men's soccer team (5-10-1, 3-4 NEC) finished up the road half of their regular season with a 2-1 win over the Mount St. Mary's Mountaineers (2-9-4, 1-4-2 NEC) on Friday afternoon. The first goal RMU made was at 21:06 when Christopher Coridon sent a shot into the net initially but shot the ball into the back of the net again when the first shot was blocked on a cross and sent back to Coridon, allowing him to try again for the second time.
The next goal in the game came from the Mountaineers when Jonathan Godette scored on a penalty kick at 40:09. Robert Morris' second goal and final goal of the game overall came in the second half roughly four minutes before the game was about to go to overtime when Riccardo Rota scored on a header with some help from Zac Sherman. RMU finishes off their season at home on Friday, Nov. 2 at the North Athletic Complex against the Saint Francis University Red Flash (9-3-3, 5-0-2 NEC) at 1 p.m.
Volleyball: RMU – 2, St. Francis Brooklyn – 3
The RMU volleyball team (8-17, 2-8 NEC) had a very close matchup with the St. Francis Brooklyn Terriers (8-16, 4-6 NEC) on Friday afternoon, but ultimately came up short when RMU lost 3-2. The respective scores for each set were 25-19 SFB, 25-17 RMU, 25-20 SFB, 25-20 RMU, and 15-12 SFB. The first set ended 25-19 St. Francis Brooklyn on a kill from SFU's Lauren Montgomery. The second set ended 25-17 RMU when Alyson Londot scored on a kill to take the set. The third set ended 25-20 SFB when Nina Tiedt won the set on a kill. The fourth set went to RMU 25-20 when Taylor Lord won the set on a kill. The final set and the overall win went to SFB 15-12 when Vanja Miljacic won the match for the Terriers on a kill. Londot had 18 kills and Megan Cannon had 38 assists to highlight the afternoon for Robert Morris.
10/27/18:
Cross Country: Seventh out of 10th place at Northeast Conference Championships
The RMU cross country team placed in seventh place at the NEC championships on Saturday to wrap up their season. RMU picked up 194 points, good for seventh behind LIU Brooklyn, who had 191 points, and in front of Fairleigh Dickinson with 227 points. The top individual honors for RMU went to Martha Gardner, who completed the five-kilometer course in a time of 19:39.9 to finish 27th overall.
10/28/18:
Volleyball: RMU – 3, LIU Brooklyn – 1
The RMU volleyball team (9-17, 3-8 NEC) had some better luck on Sunday after they traveled to the other side of Brooklyn, N.Y. to visit LIU and win 3-1. The respective scores for this match were 25-13 LIU, 25-23 RMU, 27-25 RMU, and 28-26 RMU. The first set went to LIU 25-13 when RMU player Emma Granger had put up a service error. The rest of the match went to RMU straight up. The Colonials took the second set when Mirna Sarjanovic won the set on a kill. The third set was RMU's when Taylor Lord won the set on a kill. The fourth and final set also went to Robert Morris when LIU player Jovana Stekovic had an attack blocked from Granger.
RMU will be entering the final stretch of the season when they start the Dig Pink Match this Friday, Nov. 2 at 7 p.m. when they host the Saint Francis University Red Flash (4-20, 3-8 NEC).
Golf: Eighth place after day one of Homewood/Hilton Garden Airport & FGCU Classic
The RMU golf team placed in eighth place after Max Palmer led the Colonials with a six-over-par 150 yards. Daniel Franco Saad and Chase Miller both tied at 39th place at 18-over-par 162. David Szymanski and Bryce Gorrell rounded out the RMU players with totals of 166 and 174 respectively. RMU golf wraps up the fall slate of their season on Monday, Oct. 28 for day two of the Homewood/Hilton Garden Airport & FGCU Classic all day.
About the Contributors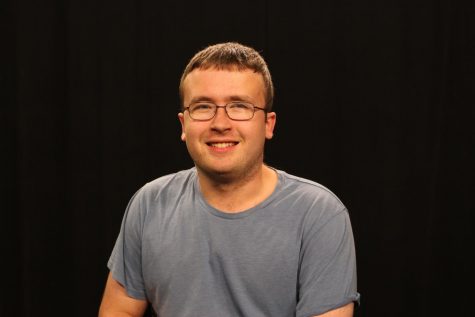 Ryan Giacobbi, Contributor
Ryan Giacobbi is a junior sports communication major who works as the Sports Package Producer at RMU Sentry Media. He also hosts his weekly podcast, "Pittsburgh's...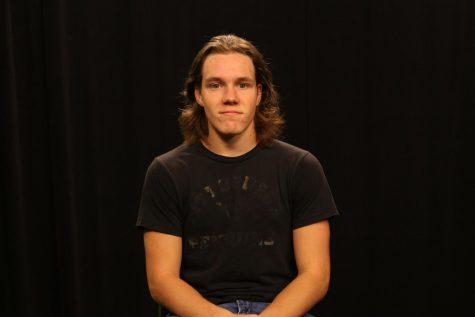 Jack O'Brien, Contributor
Jack O'Brien is a freshman writer for RMU Sentry Media sports and is a communications major with a focus in sports. He participated in high school sports...