Weekend Roundups
Ian Kist, Staff Reporter
September 6, 2015
Volleyball:
September 4, 2015
RMU 3 (3-2), Georgetown 1 (1-3): The Colonials started their play in the Rose Hill Classic in Bronx, N.Y. with a win late Friday morning. RMU got out to a quick start winning the first set 25-19 and then followed that performance with a 25-23 win in the second set. Georgetown took the third set 25-18 but Robert Morris finished off the Hoyas to earn the victory with a win in the fourth set 28-26. Senior Kristin Thompson who finished with 13 kills and 3 blocks led the Colonials. Freshman Liz Campbell was as helping hand to her teammates as she finished with 29 assists.
September 4, 2015
RMU 3 (4-2), Niagara 0 (2-3): In their second game of the day in the Rose Hill Classic, Robert Morris defeated the Niagara Purple Eagles three sets to none. RMU won 25-18, 25-19, and 25-12. Junior Arden fisher led the Colonials in kills finishing with fifteen. Leah Dunivan finished with six blocks, leading RMU in that category of the box score. Liz Campbell completed the game with h24 total assists.
Women's Soccer:
September 4, 2015
Howard 3 (2-3), RMU 2 (0-4): Robert Morris traveled to the nation's capital Friday to take on Howard. RMU scored first via a goal by Theresa Laux, the team's first goal of the season in the 33rd minute. Gabrielle Corrente later tied the game at two in the 85th minute seconds after Howard took a 2-1 lead. Minutes later, Howard scored what turned out to be the winning the goal to make the score 3-2. RMU goalie Chelsea De Jager made one save in the loss.
Volleyball:
September 5, 2015
RMU 3 (5-2), Fordham 0 (2-5): The Colonials finished their play in the Rose Hill Classic in Bronx, N.Y. Saturday in a positive way, defeating Fordham 3-0. Robert Morris won 25-10, 25-22, and 25-20. Junior Arden Fisher who finished with 11 kills led RMU offensively. Freshman Liz Campbell led the Colonials in assists finishing with 28.
Women's Soccer:
September 6, 2015
RMU 1 (1-4), Youngstown State 0 (2-14) The Colonials earned their first win of the season Sunday afternoon as they defeated the Penguins of Youngstown State. RMU's lone goal in the game came off the foot of junior Antonia Grese in the first half. Chelsea De Jager, RMU's goalie finished with four total saves in the win.
About the Writer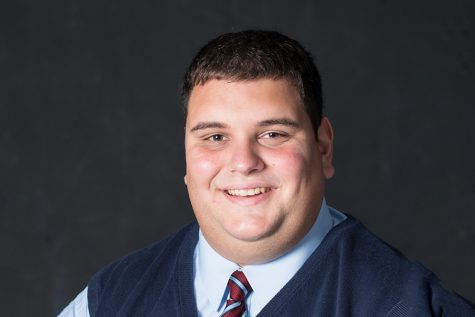 Ian Kist, Sports Assistant
Ian is a communication major with a focus in sport communication and a minor in sport management. He is the RMU Sentry Media Assistant Sports Manager....