Women's Basketball Roundup: RMU vs. Sacred Heart
Ian Kist, Staff Reporter
February 16, 2016
February 15, 2016
Sacred Heart 62 (14-11, NEC 12-2), RMU 52 (14-11, NEC 6-7): The Colonials fell to the second best team in the NEC at the time, Sacred Heart in a back and forth affair in Fairfield, Connecticut Monday evening. However, The Pioneers were able to pull away at the end of the fourth quarter to secure the victory. Both teams were tied at 27 going into the locker room at halftime and neither team had more than a three point lead throughout the third quarter. The game started to get away from the Colonials at the 1:38 mark of the fourth quarter when Sacred Heart pushed their slim lead to seven and gradually increased their lead in the remaining moments of the game. Senior Ashley Ravelli led RMU with 18 points. Sophomore Mikalah Mulrain led the Colonials in rebounds finishing with seven boards. RMU shot 31.0 percent from the field and 41.2 percent from beyond the three-point arc.
About the Writer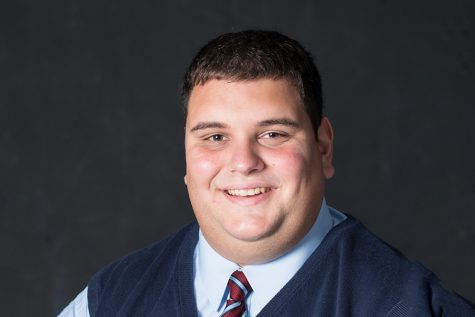 Ian Kist, Sports Assistant
Ian is a communication major with a focus in sport communication and a minor in sport management. He is the RMU Sentry Media Assistant Sports Manager....