"21 & Over:" Cheeky jokes, uninspired plot
I thought I knew what to expect walking into the film, "21 & Over." I expected some vulgar jokes that are surprisingly hard to resist combined with a humdrum plot that mirrored the creators' hit, "The Hangover." Within a few scenes, it was clear those weren't the movie's only shortcomings.
The film opens with two old friends (Miles Teller and Skylar Astin) catching up and deciding to surprise a third friend (Justin Chon) with plans to celebrate his 21st birthday. The catch is Chon's character has a crucial interview for his future medical career the very next morning. The pair manages to convince the birthday boy and their night of debauchery begins. Soon, Chon's character has consumed far too much alcohol and the plot thickens- Teller and Astin run around a bustling, college town all night trying to figure out where the unconscious Chon lives. Sound familiar?
It was if the writers were hoping the audience would somehow forget the basic plot and character details of their comedy, "The Hangover." Teller played a quirky, unabashed and slightly gawky character that was noticeably similar to the character played by Zach Galifianakis in "The Hangover," and Astin was somehow a mix of nerdy and charming- therefore, encompassing Bradley Cooper and Ed Helms.
But as I previously mentioned, I was somewhat ready for this walking into the theater. What I was not prepared for was the blatant reliance onto Skylar Astin's character for any development in the movie. After Astin's success with the film released in October, "Pitch Perfect," I think many potential "21 & Over" fans will be those simply wanting to see Astin on the screen once again.
The adoring Astin fans will not be disappointed, however- there are a surprising amount of scenes where Astin and Teller are almost completely nude. I expected bold and suggestive humor, but not exactly the cheeky behavior.
If you are craving a simple-themed, laugh-out-loud, party-hardy movie- this could be the story for you. The movie is scheduled to release March 1.
About the Writer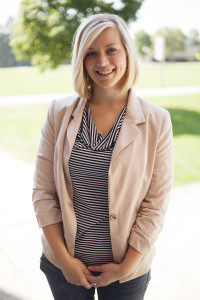 Leah Moose, Staff Member
A junior journalism major at Robert Morris University, Leah is a staff writer and photographer for the student-run newspaper, "The Sentry."

Additionally,...