Big Brother crowns first Black winner after 21 years
(Spoilers ahead)
For the first time in 23 seasons, a person of color was awarded the title of winner of Big Brother in the U.S. on Sept. 29.
Xavier "X" Prather, a Black man, took home the title and the record-breaking prize of $750,000.
Prather was voted the winner by the jury made up of evicted houseguests. The vote was unanimous, 9-0, with Derek "Big D" Frazier finishing in second place.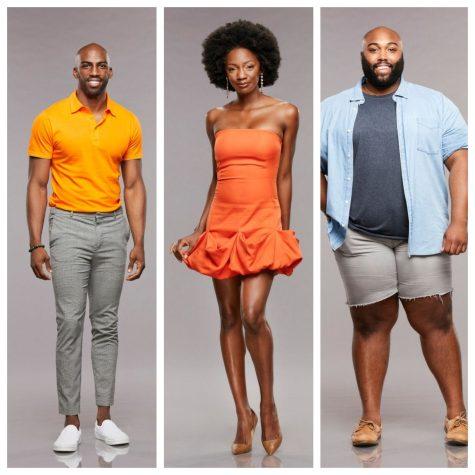 Azah Awasum, who came in third place, said that Prather would've been in the final two anyways if she had won the final head of household competition.
"I would have taken Xavier [to the final two]. I admire the game that he played," Awasum said. "I knew that [by] taking Big D, I had a big chance of winning, but I am not a money motivated person."
Frazier, known for his strong social game, did not win a single competition yet managed to claim second place and $75,000.
Claire Rehfuss was nominated for eviction beside Prather on Sept. 9, and during her speech to the houseguests, she predicted his win.
"I am at a loss for words because I am sitting next to the fabulous X. He is loyal and he is trustworthy, and in three weeks he is going to be $750,000 richer," Rehfuss said. "For me to go and him to stay, he must be playing a damn fine game."
Rehfuss was a member of the nine person jury who seemed to agree with her about Prather's gameplay.
Although I feel that Prather deserved this win, I also believe that the debatable/possible Cookout alliance founder Tiffany Mitchell should have been competing during finale night. (It has also been said Prather or Frazier started the alliance.) Even though she had her share of drama this season, she was the mastermind behind the alliance's success, and her gameplay was worthy of a finalist.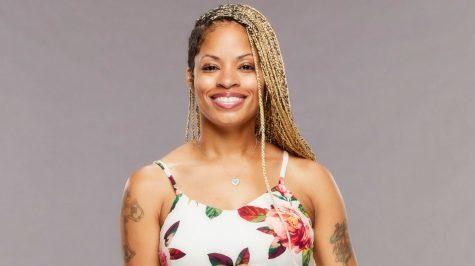 "Tiffany, I honestly thought you were just braiding hair and being [a] mama bear. I had no idea you had so much impact on the game," Brent Champagne, a houseguest evicted week three, said. "As far as the master plan, it's absolutely genius. Kudos to you."
Viewers seem to agree that Mitchell should've made it further than sixth place as she was granted the America's Favorite Player title and $50,000.
Other highlights from the finale were when secrets were revealed that houseguests kept from each other. Britni D'Angelo was evicted week six and was the first juror, and she had two secrets: she has a black belt in karate and has autism.
"I have been living with autism every single day. The reason I did not disclose that in the house is I want to be seen as me," D'Angelo said. "I am so much more than my disability is, and I am so proud of the journey I have had to be standing on this stage."
Other secrets included houseguests who are women scientists. Rehfuss is an artificial intelligence engineer, Sarah Beth Steagall is a forensic chemist and Hannah Chaddha is a graduate student planning to earn her doctorate.
The final two themselves kept secrets from each other; Prather is an attorney, and Frazier is the son of professional boxer Joe "Smokin' Joe" Frazier – the first boxer to defeat Muhammad Ali.
This historic season comes off the trails of the Black Lives Matter movement and diversity and inclusion initiatives expanding throughout the country.
CBS announced last year that all of their reality shows will be casted with 50% Black, indigenous or people of color.
This was the first season that featured an all-Black top six and Black winner since the show premiered in 2000.
The next season of the series will be Celebrity Big Brother airing in February.
Season 23, as well as the entire series, can be streamed on Paramount Plus.
To apply to be a houseguest in future seasons, visit the CBS website.
About the Contributor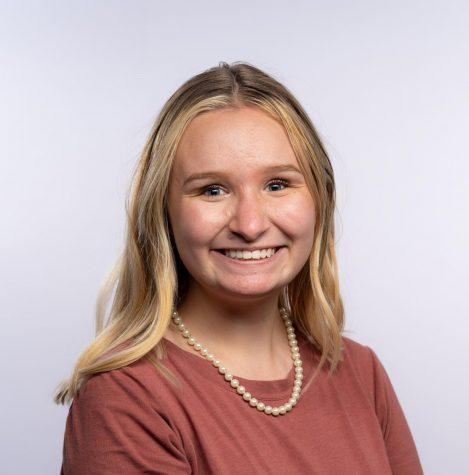 Kaelei Whitlatch, Copy Editor
Kaelei Whitlatch is a Communications and Public Relations major. She is a junior from Scottsdale. Kaelei can be found watching Big Brother or singing in...