BREAKING: Alligator spotted on campus
A safety warning has been issued to students to take caution when walking around campus this morning.
It is being reported by multiple sources that an alligator was spotted roaming the lower portions of campus near the North Athletic Complex softball field approximately 6:45 a.m. It is being speculated that the gator made its way onto campus through the underground sewage system.
The situation arises many questions regarding how and why an alligator could possibly turn up on campus: Where did it come from? How is it managing to survive in these conditions? Is it dangerous? Is the RMU Groundhog okay?
When asked about the "RMU Gator," RMU Sentry Media's Dylan McKenna, was quoted saying "OHH!" as he fled the scene in fear.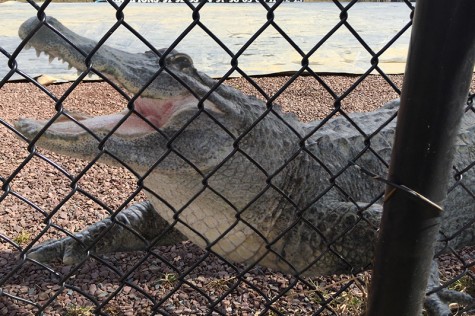 A group of students were reportedly seen approaching the alligator with a golf club. Soon after swinging the club, the gator quickly snatched it from the hands of sophomore, Steven Stephens, and bit off his hand.
No medical attention was necessary for the incident because Steven happened to be a nursing major and handled it himself.
A few general safety guidelines if faced by the gator are as follows:
Never smile at the creature
Don't be taken in by his welcome grin, for he's imagining how well you'd fit within his skin
Never tip your hat and stop to talk a while
Never run, walk away, say good-night, not good-day
Don't be rude, never mock, throw a kiss, not a rock
It is currently unknown how RMU Public Safety is dealing with the oversized reptile, as they were unable to be reached by means of the Pony Express in fear that their horse would be attacked by the gator.
If you have any information regarding the gator's location, please contact Dr. Curt Connors at (412) 397-6223.
DISCLAIMER: This story was written on April Fool's Day in observance of the holiday. Please take that into consideration when questioning the factuality of this article.
About the Contributor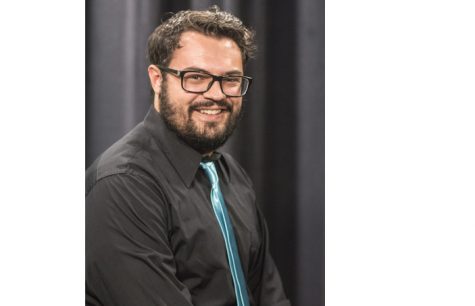 Matt Merlino, Chief Graphic Designer
A senior Media Arts (Graphic Design) major, Matt is the award-winning Chief Graphic Designer for RMU Sentry Media. His design work has won first place...