Cheap treats for Valentine's
February 14, Valentine's Day, is the day where we show our love and appreciation to our significant others, but why can't it be a day to also shower yourself in love? Being college students, most of us don't have much money to spend. While this holiday is usually a day to splurge, there are ways to treat yourself and your boyfriend or girlfriend without breaking the bank.
Inexpensive ways to treat yourself can include going to Wendy's and getting the "4 for $4 Meal" deal, having your nails done, buying some new apparel or just about anything that is good for your soul. Simple things that are just a little treat can be the best; you have made it another year since last Valentine's Day so celebrate!
But if you do have someone you would like to shower in gifts, it may also be smart to wait until the day after to buy candy and flowers–they will be discounted considerably once the holiday has passed. U.S. News & World Report released an article last holiday season saying that smart consumers will celebrate Valentine's Day on February 15 instead of the day beforehand. Products marketed for this season can go on sale as much as 75 percent off.
By waiting until the day after, it can also mean that you will not be searching for a place that will take your last minute dinner reservation for you and your date. If you want to save even more, a way to get away from an expensive dinner is instead spending time together and cooking at home.
That same report noted that the cheapest way to get around a big holiday bill is to just opt out of it altogether. Instead of spending money on the person, just spend quality time with them and avoid events that cost so much.
Whether you are celebrating by sitting on your couch with just you, Netflix and the chocolate heart you bought yourself, or spending time with a significant other, Valentine's Day can still be a day of gifts without breaking the bank. Celebrating a few days after can relieve the stress of spending money as everything can be a fraction of what it costs before the big day.
___
EDITOR'S NOTE _ Thanks for reading A&E's special Valentine's Day series. Previous articles from this series are still available online:
Day 1 – Valentine's Day for singles
Day 2 – Why you shouldn't celebrate Valentine's Day
___
About the Writer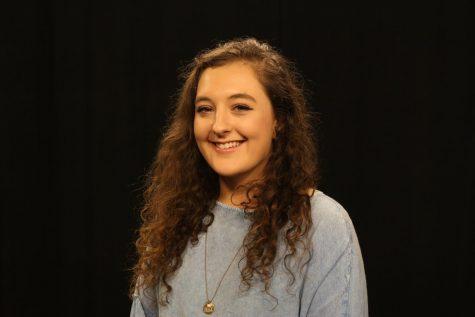 Jocelyn Burns, Social Media Manager
Jocelyn Burns is a junior majoring in Public Relations. She is the Social Media Manager for Sentry Media and writes for Arts and Entertainment. Along with...