Club starts for coed gymnasts
With the 2018 spring semester coming to a close, Carrie D'Andrea, a junior nursing major, wanted to make sure she focused on meeting at least one more of her goals this year. In addition to the typical demands of being a student, she has also committed her time to advancing the sport of gymnastics at Robert Morris by establishing a new coed gymnastics club for her fellow students.
D'Andrea's passion for gymnastics is a large part of her life. Even before her time at college, she had an extensive career in the sport, competing for multiple years. She hopes that by advancing it at RMU, her legacy in the sport can continue.
"I was a gymnast for seven years, made it to Level-7 Novice and competed for TNT Gymnastics in Johnstown, PA," D'Andrea said. "I have been wanting to get back into gymnastics, and I thought doing it through the school would be a great way to make the time for it."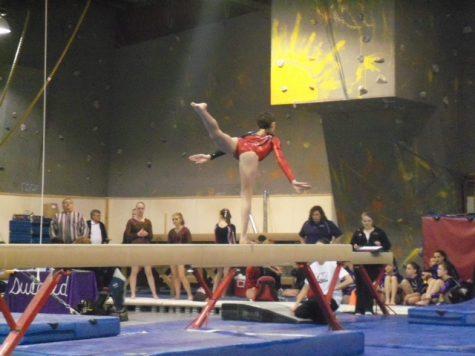 While it might seem like a daunting task for a third-year student to start a new club sport on her own, the RMU staff have been helpful in making the process easy to balance with her coursework. The basic requirement for starting a club sport is easy: have a large group of like minded students willing to join with each member being willing to dedicate enough time to make the club continue to succeed.
D'Andrea's love for gymnastics is clearly shown by the effort she is making. By spending her free time recruiting new members and spreading awareness of the team, she aims to share her passion by introducing students to the world of the gymnast.
"Right now my plan is to have practice twice a week at a local gym, then have optional workouts on campus two more days," D'Andrea said. "Gymnastics can be very demanding and challenging, but that is why it is such a great way to build both physical and mental strength."
Her plans for the new organization go beyond just being a club sport, but in the meantime, she has been working with Armand Buzzellini, director of Campus Recreation, to begin implementing the sport at RMU. He helped her understand what would be required in order to gain the school's recognition, and more importantly, how to start the process the formation of the club.
"He thought it would be a great addition and told me that I would just need a list of around 10-15 interested people before we could officially start setting it up and publicly advertising," D'Andrea said. "I hope to grow it enough to even establish a D-1 team in the future."