Eddie's Oscar Picks 2015
We are less than a week away from the 2015 Oscars. We know the host. We know the nominees. We know the presenters. The only thing we don't know is who will be leaving Sunday night as winners, and who as losers.
That's where I come in. I've locked myself in solidarity, spending hours of my life watching and studying this year's nominees, in order to make the most informed and educated guess I can.
This is the result of months of sitting in theaters, waiting for DVD's, and reading other critics' reviews. I've compiled everything here in this handy little article that will hopefully, if nothing else, make your own picks come Oscar night seem a little more intelligent. I know I'm being a little melodramatic right now, but I can't help it! I love the Oscars! So with out further ado, here are my picks for the 2015 Oscars.
Best Picture
–Boyhood
Boyhood was easily my favorite movie of the year. It's going to be a close race between Boyhood and Birdman, there's no doubt about that, but I really think that Boyhood will come out on top. The ambitiousness of the project and the originality in everything from the directing to the story and the acting would make it one of the most likeable films to win best picture in years.
Best Actor
-Michael Keaton
The movie Birdman is nothing without Michael Keaton. The Pittsburgh native actor has been a high profile presence in Hollywood for years now, and I think he's about due to take home a statue. The fact that he ran around Time Square in his underwear is enough reason for him to win, let alone the onstage meltdowns and hyperbolic inner reflection scenes that made Birdman a one of a kind film experience.
Best Actress
-Julianne Moore
I wouldn't be surprised if you haven't heard of Julianne Moore's new movie Still Alice, but don't let that fool you for one second. The film, which is about a middle aged woman quickly loosing herself to onset Alzheimer's is a true tour de force of raw emotion and heartbreaking excellence that is all thanks to Moore. Just like last year, the best actress win is pretty much a no-brainer (also, this would be the second year in a row that the best actress winner was married to Alec Baldwin in their respective movie).
Best Director
– Richard Linklater
Another difficult category to pick, this will absolutely come down between Richard Linklater of Boyhood, and Alejandro G. Iñárritu of Birdman, but again I have to pick Linklater. Not only was his movie better, but he also dedicated twelve years of his life to the project, and it's that dedication and mastery that I think will land Linklater on top come Oscar night.
Best Supporting Actor
– J.K. Simmons
I'll admit, I had never even heard of Whiplash until the Golden Globes, but after Simmons' win that night, I knew I was going to have to see it. Simmons is undeniably good in it, and is really the only candidate who has a chance in this category. He sure has come a long way since his days as J. Jonah Jameson in the original Spider-Man Trilogy.
Best Supporting Actress
– Patricia Arquette
Another no-brainer, Patricia Arquette has been the frontrunner for this award since Boyhood premiered back at Sundance almost a year ago. You can't say this often when it comes to the academy, so I'm going to take my chance now- Meryl Streep's got nothing on Patricia!
Adapted Screenplay
-The Imitation Game
Original Screenplay
-Boyhood
Animated Feature
-How to Train Your Dragon 2
Cinematography
– Birdman
Costume Design
– The Grand Budapest Hotel
Documentary Feature
-CitizenFour
Documentary Short Subject
–Crisis Hotline: Veterans Press 1
Film Editing
-American Sniper
Foreign Language Film
– Ida
Makeup and Hairstyling
– The Grand Budapest Hotel
Original Score
– The Theory of Everything
Original Song
– "Everything is Awesome" The Lego Movie
Productions Design
-The Grand Budapest Hotel
Short Film Animated
– Feast
Short Film Live Action
– The Phone Call
Sound Editing
-American Sniper
Sound Mixing
-American Sniper
Visual Effects
-Dawn of the Planet of the Apes
The Oscars will air Sunday, February 22 at 8:30.
About the Writer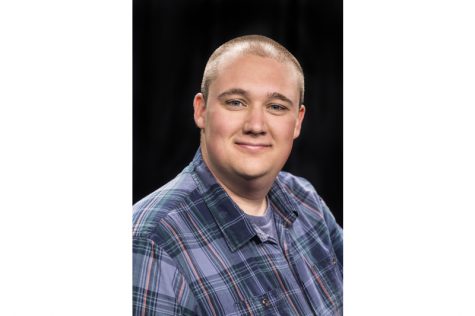 Eddie Sheehy, Digital Content Director
Eddie Sheehy is a senior TV/Video Production major. He is the Digital Content Director of RMU Sentry Media and the General Manager of RMU TV. He previously...