Finding Dory: The forgetful fish who's actually memorable
 When you're in a slump, you can always count on Pixar to bring you out of it. After weeks and weeks of less than impressive, shoddy sequels and disappointing new releases, I bring you a review of… another sequel. But this time I have positive things to talk about!
 Of course I'm referring to the newest Pixar animated film, Finding Dory, the sequel to 2003's beloved undersea tale, Finding Nemo. This time around however, the title is meant to be taken much more introspectively, as this is not just the story of a lost fish and the search to bring him home, oh no, this is the much deeper story of everyone's favorite blue tang and the search to find her family, and who she truly is.
 Much to everyone's surprise, Dory does not find her origins in the ocean like most other fish, Dory was instead born in an aquarium at the Marine Life Institute in California, which is where most of the movie takes place. And it is there that we are acquainted with a whole host of new characters including Hank the Octopus voiced by Ed O'Neil, Destiny the nearsighted whale shark voiced by Kaitlin Olson and Bailey the Beluga Whale voiced by Ty Burrell, who all aid Dory, sometimes begrudgingly, in her search for her parents as she periodically remember bits and pieces from her past.
 Speaking of her past, the flashbacks of young Dory throughout the film were easily my favorite part of the movie. Little Dory is hands down the most adorable thing I have ever seen in an animated movie, with her big eyes, squeaky little voice and infectious laugh, Pixar really outdid themselves making Dory the cutest thing we've seen on the big-screen since Boo in Monsters Inc.
 Beyond that, Finding Dory delivers in every way you would expect from a Pixar outing. The story is expertly crafted, the characters are loveable and fill specific plot roles and the animation is truly groundbreaking. The undersea world is visually striking in itself, but it's the attention to little details that got me the most. The best example I can think of is at the beginning of the movie when Dory, Marlin and Nemo head to the edge of the reef, pay close attention at how the light coming from the world above is cast down on our characters, and how detailed the shadow they create is.
 All of this comes together to create an almost immersive experience that draws you in from the beginning and holds your attention until the very end, some 97 minutes later. There's also a few nice call backs to the original movie, including the return of Dory's now infamous mantra, "just keep swimming" and a return to some old characters we've missed since the last time we saw them, 13 years ago.
 Aside from that, there's not too much else I feel I can say about this movie. It's spectacular in almost every way, and with its heartwarming message of what it really means to be a family, you can't go wrong taking everyone in your own clan to the theatre to experience the wholesome magic. I know my review won't convince anyone to go see this movie, you were going to go see it anyways, but if it serves for anything, I want you to know that you will absolutely have an enjoyable time at what is easily the best movie of the summer so far.
 Finding Dory swims into theatres tonight, June 16, so long as she doesn't forget to show up. 
About the Writer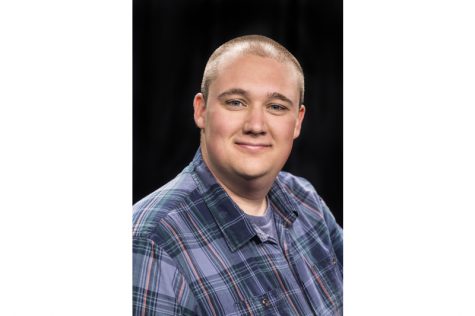 Eddie Sheehy, Digital Content Director
Eddie Sheehy is a senior TV/Video Production major. He is the Digital Content Director of RMU Sentry Media and the General Manager of RMU TV. He previously...