Haunted Pittsburgh
For those thrill-seekers looking for something scary to do this Halloween, The Scarehouse and Hundred Acre Manors are always great attractions, but what about for those who want to do something a little more haunting?
It doesn't matter if you're an adrenalin junkie, a fright freak, or someone who's just really interested in seeing a ghost; the following three places supposedly offer some of the scariest experiences around. They are definitely not for the faint of heart, but if you think you're brave enough, dust off that old Ouija board in your grandmas basement and give one or all of these places a satanic spin.
1. The Congelier House
Consistently called one of the most haunted houses in all of America, this home on Pittsburgh's North Side is still offering frights to passersby's – despite the fact that the house was lost to a "grand explosion" some 88 years ago, in 1927.
Referred to as "The House the Devil Built," the mansion was reportedly constructed in the late 1860's at 1129 Ridge Avenue, by Southern Civil War survivor Charles Congelier. According to legend Congelier was having an affair with the housemaid, and when his wife found out she used a meat cleaver to kill the two lovers. She was found two days later rocking back and forth in a chair humming lullabies to the maids severed heads.
Over the next 50 years, numerous residents of the house reported hearing random screams of women at all hours of the night accompanied by a blindingly bright white stream of light that came from seemingly nowhere. During the 1910's I even found a few stories of a doctor who purchased the house and used its basement to carry out his own crazy experiment, culminating with the decapitation of seven more women.
If all of that wasn't enough, the story comes to a close with the house mysteriously exploding in 1927.
To this day, the grounds the house was built on is still considered one of – if not the most haunted places in the country.
2. The Carnegie Library of Homestead
While most Pittsburghers know Andrew Carnegie best for his philanthropy, it's hard to forget the blood bath that ensued in Homestead during the steel workers strike in 1892. By the end of the Union vs. Carnegie Steel Company battle, some 12 men had had lost their lives, their final resting places being not too far from that very location that the Carnegie Library of Homestead was placed.
It's believed that the ghosts of the steel workers that were killed in the dispute haunt the Library's halls, with reports of eerie sights and sounds coming from seemingly nowhere. If that wasn't scary enough, multiple people have also seen books randomly fly off of shelves and even worse . . . books that were completely out of order!
Being a Library, it's completely free to enter, and open all day, so if your quest for the paranormal has a budget, this may be the perfect option for you! Who would have thought that there might be something in a library scarier than people reading?
3. Dead Man's Hollow
This one might be a little much for your novice ghost hunters, but for those of you looking for something dangerous and daring, Dead Man's Hollow is for you.
Located at Donner St. Parking Lot just a few minutes from the Waterfront, Dead Man's Hollow is more of a haunted hike than it is a house.
The heavily wooded area at the end of the Great Allegheny Passage was the site of numerous suicides, mostly by hanging and countless people who have braved the trail have reported hearing unexplained sounds and have seen foliage moving even in the absence of wind.
The entire area is said to be home to the spirits of yesterday, but for now a group of Allegheny Land Trust volunteers take care of it, so if you plan on giving this haunted spot a visit, please respect the area and be sure not to litter! It's also important to note that the trail is only open from dusk until dawn, so while it may be tempting to visit the spirits at the stroke of midnight, refrain from doing anything that could get you into some seriously scary legal trouble.
Bonus Haunt:
I'm throwing this one in as a bonus haunt. I've never been able to find any official research to back this up, but I have heard a few stories about the area on campus where the Massey Building sits being haunted that I figured I should throw in.
As I'm sure many of you know, the campus many of us call home was once an estate owned by Oliver Kaufmann, an heir to the Kaufmann's department store fortune.
According to one RMU legend, it just so happens that his house was located in the exact spot that Massey Hall was built. Kaufmann's wife loved the house and the land they lived on, and after she died, she was aghast to find that her once treasured home was no more.
It is said that if on a calm, clear night, if you walk around the Massey gardens alone, you may just run into the ghost of Mrs. Kaufmann, searching the grounds for her beloved home. Dun dun dunnnnn.
Again I remind you, I have absolutely no proof that any part of this story is true whatsoever, but having a little RMU horror folklore is too fun to pass up!
— So there you have it. Three supposedly true haunted places around Pittsburgh (and one maybe on campus) you can visit this October 31 to make your Halloween even spookier. If anyone is brave enough to give any or all of these places a try, let me know what your paranormal findings were in the comment section below!
About the Writer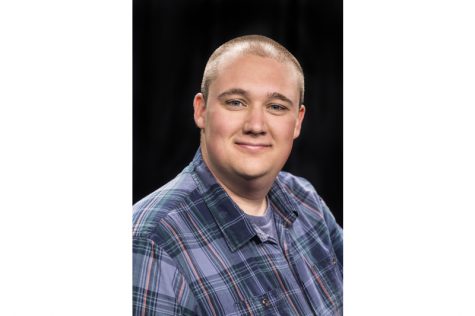 Eddie Sheehy, Digital Content Director
Eddie Sheehy is a senior TV/Video Production major. He is the Digital Content Director of RMU Sentry Media and the General Manager of RMU TV. He previously...