Here's what's powering over a fifth of the Internet
According to Web Technology Survey's, 23.1 percent of the top ten million websites are driven by a certain content management system. Big name publications like Time and Vogue are alongside Beyoncé, Nancy Pelosi, and this website right here in choosing WordPress as the backbone of their internet presence.
WordPress is a system for managing content on a website. It is open source, completely free and extremely powerful. It's what's powering The Sentry, scroll to the bottom of this page to see for yourself.
Beginning in 2003, WordPress was designed to make basic content publishing easier. Since it's conception, the organization went from less than ten developers, to thousands of contributors. WordPress now includes themes that allow users to adjust the overall look and use of the website, plugins allow folks to extend the functionality of the site, and with a library of over 30,000 plugins, the possibilities are nearly endless.
While being open source, developers are able to redistribute their own themes and designs using the base of WordPress. One developer that takes advantage of this is School Networks Online (SNO). SNO themes currently power 139 college media websites, including The Sentry, and Slippery Rock's 'The Rocket.' SNO also hosts the website, which is half the battle of having a presence on the internet. A combination of WordPress and the SNO Flex theme gives editors of the Sentry the ability to easily post new content and categorize it appropriately so it shows up in the proper place on the homepage, whether it be a news story or this week's episode of Trending Now.
Plugins include tools for Search Engine Optimization, which makes it easier for search engines like Google to find and index your content into search results. Most of the plugins are created by normal people that don't mind sharing their work. The photo gallery widget, created by Web-Dorado, is used to power the photo galleries on the homepage of the Sentry as well as the slideshow view on the photo gallery pages.
WordPress is famous for their 'Five Minute Installation,' meaning if you've got a webserver, you can install WordPress in no time and be up and running in minutes. There are many different versions of the software, but the original one is powered by PHP, a scripting language that works well for web development. MySQL also plays a major role in the WordPress platform and is also used by corporations like Google and Facebook to help manage content in a database.
If you want to dig deeper into the history and development of WordPress, check out WordPress.org. To create your own website with a slimmed down version of the software and no personal webserver necessary, head to WordPress.com. And if you want to see the breakdown of who is using what content management system, there's w3techs.com for that.
Have you used the WordPress system? If so, what are your thoughts? Let me know in the comments section below.
About the Writer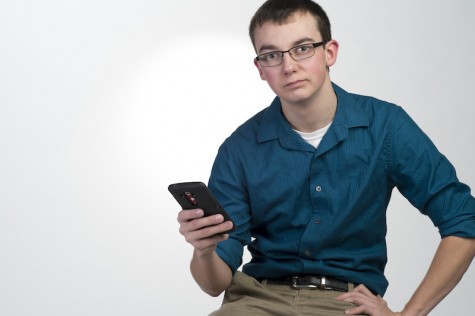 Dylan McKenna, Digital Content Manager
Dylan is a sophomore at RMU and is the Technology Manager for The Sentry. He is a software engineering major and is responsible for maintaining the technical...