Humans of RMU: The Actor
"Theater has given me the life I didn't think I would have," Adam Arent said. Arent, a freshman at RMU, is a member of the Robert Morris University Colonial Theater. He is currently appearing with them in West Side Story, which is being performed at Lincoln Park Performing Arts Charter School in Midland on February 5, 6 and 7, 2016.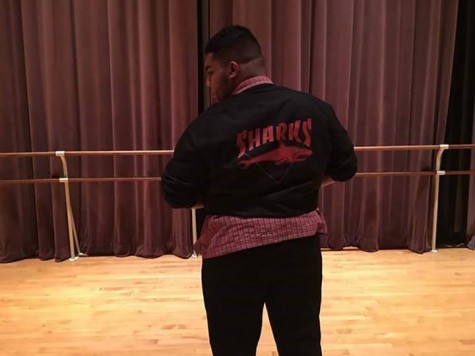 Arent started in theater when he was a high school freshman. It was an activity that he had never done before, so it required him to quickly learn the art of musical theater.
"I went out for [the musical], I loved doing it and I've done it ever since," Arent said. It's something I love to do." The love of theater was a big part of his time in high school, and his favorite role turns out to be the first role he ever had in the musical Annie.
"I was Drake," Arent said. "He wasn't a prominent part of the movie, but he was in the musical and was really funny."

He has been looking forward to the Colonial Theater's production of West Side Story, which had its first three performances on January 29, 30 and 31, 2015. Arent plays Moose, one of the Puerto Rican gang members, and is enjoying his chance to be back in front of an audience in his first show at RMU. He has enjoyed acting in his character's fight scenes and in the big dance at the gym.
"My first college performance was amazing," Arent said. "It has been a while since I did a show, and for my first show back and my first college show, I couldn't have picked anything better than West Side Story. It was so much fun and it made me realize why I missed it so much."
Arent's parents have already had the chance to see their son's first Robert Morris musical during its first weekend run, and they were impressed with the results.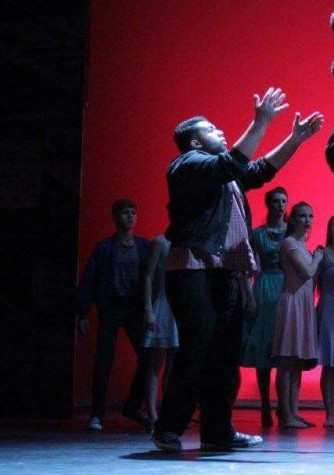 "My mom and dad came for opening night and said they loved it," Arent said.
Being onstage is the part of acting that Arent most enjoys—especially the opportunity it gives him to put a part of himself out in front of an audience. Acting has helped him to understand himself and to be able to communicate that to others.
"You can be yourself by being someone else," he said. "[Acting is about] being able to convey a message, and, hopefully, the audience will connect to it."