Jalapeño eating contest heats up at RMU
MOON TOWNSHIP – Almost every RMU student can say they have seen the flyers plastered around campus promoting the Organization of Latin American Students' Jalapeño Eating Contest, taking place in the Gazebo April 15.
"Besides celebrating the culture of Latin America the purpose for our jalapeño eating contest was to raise money for United We Dream Network, which is the largest youth-lead immigrant network in the country," said Savannah Francois, president of the Organization of Latin American Students.
"We chose jalapeños because we thought that the jalapeños would kind of be the easiest way to get people to kind of up the ante. People would think 'Oh, I could eat 20, I can eat 10 of them,' when in the end they only ate half of one before they tap out."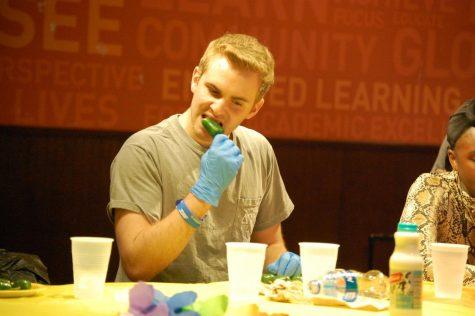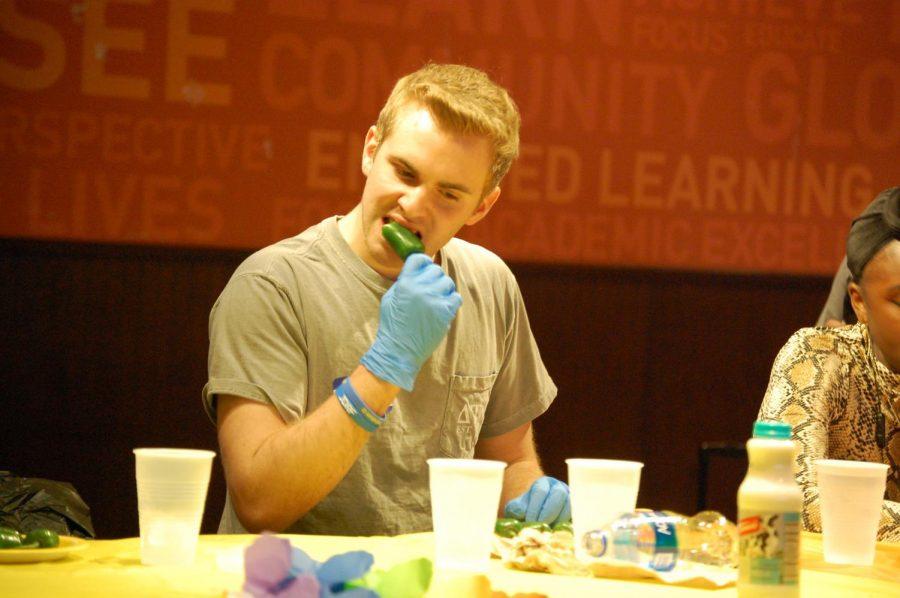 The event wasn't just a competition to see who can handle the spice. The event served was a fun way to raise money for the United We Dream Network, a charity supported by the Organization of Latin American Students.
Inclement weather forced the contest to move to PNC Café, but that didn't stop many of the contestants from competing for the $100 grand prize.
Once the event started, contestants would have to finish as many jalapeños as they could handle until there was only one person left. Each contestant could only drink water once, and if a contestant drank milk or any other beverage, they were immediately disqualified from the competition.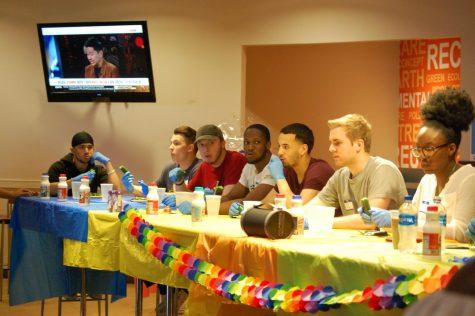 Within the first minute of the competition a contestant dropped out. Soon, others who couldn't handle the heat followed suit. While the contestants' struggling continued, basket prizes were given away and songs themed around heat were played to keep viewers of the event entertained.
As the competition slowed down, the audience was allowed to participate if they donated a small fee. A few audience members joined, but didn't last long.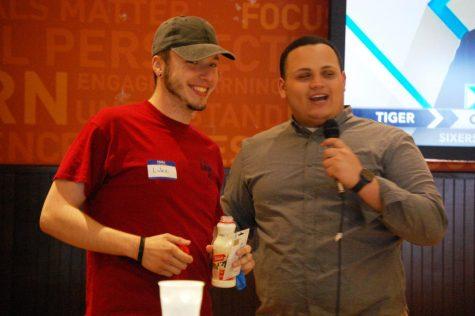 After an hour of spice-fueled torture, Luke Benedik was crowned winner of the jalapeño-eating contest.
"I didn't think I was going to do as well as I did, honestly," said Benedik. "I just went slow and steady, trying to keep up with the people next to me. It's like a waiting game. Me and (runner-up) Garrett looked at each other going pepper to pepper. I'm surprised, I didn't really expect to win but it hurts."
Despite many contestants possibly regretting their decision to eat as many jalapeños as they did, all the proceeds from the event will go to a worthy cause.
If any RMU student is interested in similar activities, the Organization of Latin American Students are always looking for new members for their weekly Monday meetings.