Love has no bounds
"Everyone thinks I know everyone who is gay," Jojo Dugan said. "As if, we have some kind of 'gay telepathy.'"
Sexuality has always been a highly debated topic. Dugan, a freshman at Robert Morris, knows how it feels to be questioned simply because of her sexual orientation. Even before she started high school, she realized that there was something different. By the age of 12, she was beginning to see that her attractions differed from what people expected.
"It was around then when I started noticing that maybe I wasn't like everyone else," Dugan said.
Knowing this truth, she came out as lesbian; however, the reaction that she got from the people she came out to wasn't always what she expected—in both positive and negative ways. As Dugan learned about herself, she also had to learn the harsh reality that the community she was a part of goes through on a daily basis.
Unfortunately, not everyone is supportive during the process of coming out. Whether it was people making up stories or stereotyping her, the actions and words of other people made what she had to go through that much more difficult.
"All the rumors did was make me feel worse about myself, and I started to doubt who I am today," Dugan said. "Some people's perceptions of you immediately change once you've come out to them. Every straight assumes you have to have the gay look: short hair and a flannel. A flannel shouldn't express who I am as a person."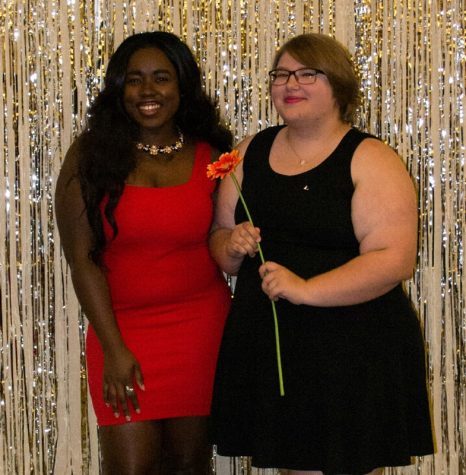 Dugan feels that RMU is generally open and accepting of members of the LGBT+ community; although, people do tend to keep their opinions about equality private. In fact, there are people on campus that you can go to for support if you need it. Compared to her previous experiences telling others who she is, it is not nearly as complicated here.
"Coming out to people on campus is a lot more casual," Dugan said. "You can just say it in a normal conversation without it having a 'big coming-out story.'"
She has also found a home, away from home, on campus with Gamma Sigma Sigma, a non-exclusive service sorority. It is a group that she has found to be both inclusive and supportive.
"Our sorority is all about equality and acceptance, which is what mainly attracted me to look into them in the first place," Dugan said. "As my sisters, they love me for who I am, and I'm so glad to be part of their family."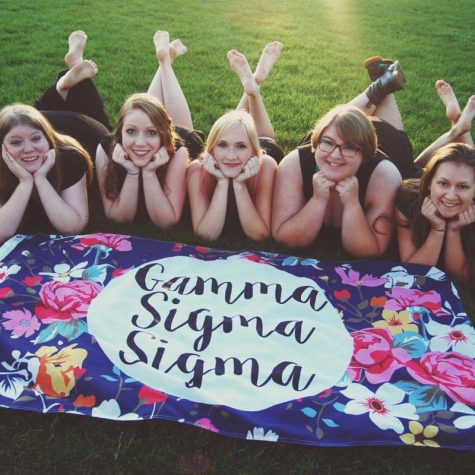 Overall, Dugan feels that she has become part of a community that is closely connected. They provide a supportive environment for her and their other members whatever they need.
"Being a part of the LGBT+ community gives me more connections and a closer bond with people," Dugan said. "As a part of the community, I feel as if I have a backbone of support that I can go to if I need it. We're all here for each other."
___
Online:
For more information about RMU's Student Alliance for Equality (S.A.F.E.) organization, visit their website: http://studentlife.rmu.edu/student-clubs-and-organizations/special-interest-organizations-activities/student-alliance-for-equality-safe.
___
EDITOR'S NOTE _ Thanks for reading A&E's special Valentine's Day series. Previous articles from this series are still available online:
Day 1 – Valentine's Day for singles
Day 2 – Why you shouldn't celebrate Valentine's Day
Day 3 – Cheap treats for Valentine's
___