Pittsburgh Pooches in the Pool make waves on Labor Day
Area dogs participate in Pittsburgh's fourth annual "Pooches in the Pool" event.
MOON TOWNSHIP — With temperatures in the mid-70s and the sun peeking from behind the clouds, local dogs came out in the hundreds to mingle, play and escape the heat during Pittsburgh's fourth annual "Pooches in the Pool" event on Labor Day from 4 to 6 P.M.
The event was organized by Andy Grobe, the Allegheny County Parks Department special event coordinator, along with non-profit animal rescue organization Paws Across Pittsburgh. The event took place in pools across Settler's Cabin, North Park, Boyce Park and South Park.
More than 150 people pre-registered for the event at Settler's Cabin alone, with additional attendees purchasing tickets at the gate. A $15 ticket covered each dog and up to two handlers, with an additional $5 charge per extra guest. A portion of the proceeds were donated back to Paws Across Pittsburgh to help in their effort to rescue and rehabilitate and find new families for homeless and abused animals.
At Settler's Cabin Park Wave Pool, dogs of all breeds and sizes wrestled and played with chew toys and splashed alongside each other in the shallow end of the pool.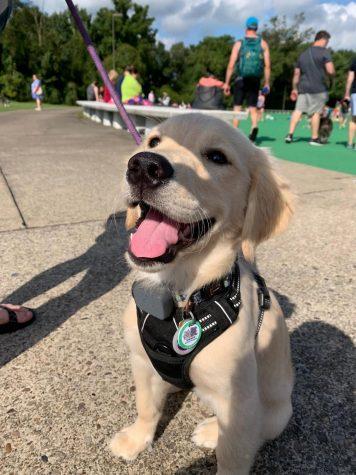 River, a three-and-a-half month-old Golden Retriever, paddled happily alongside her owner Kiera Acitelli, content to observe her surroundings and socialize with the other dogs.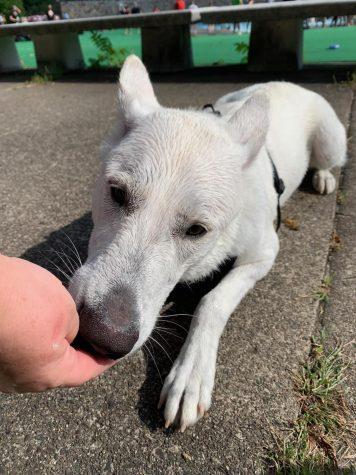 Other dogs, like Ghost the German Shepherd, preferred to dive into the day paws first — literally. Carolyn Fry, Ghost's owner, describes her furry friend's experience saying that he is "absolutely loving the water." The sleek white dog could barely contain his excitement to get back into the pool after a brief recess to shake himself off and snack on a few treats.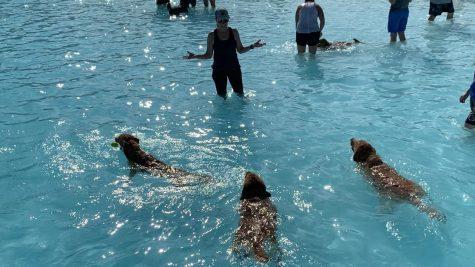 Dogs like River and Ghost were able to socialize and play with other Pittsburgh-area furry friends for the duration of the event.
When asked if the event will be held again next year, Grobe said, "Absolutely. The reception from the public is always positive. It's a great way to end the pool season."