Review: Carmen Sandiego
A fresh take on the master thief.
Garret Roberts, Arts and Entertainment Assistant Editor
January 20, 2019
Hang on for a minute...we're trying to find some more stories you might like.
Carmen Sandiego is a character full of mystery, intrigue and unanswered questions. While there have been countless video games and cartoons about the fictional criminal, the adventure was always in finding where in the world Carmen was and what she stole while she was there. Always a step ahead of the competition, she remained an elusive phantom thief that nobody could possibly understand.
When Netflix obtained the rights to produce a Carmen Sandiego show, they decided to take the series in a new direction. Countless shows and games have shown the thief at the peak of her powers, so this series would act as a prequel and answer some long asked questions. Rather than focusing on where she was, the writers of "Carmen Sandiego" wanted to answer one question: Who in the world is Carmen Sandiego?
This chapter of the series follows a younger Carmen (played by Gina Rodriguez) who teams up with a young hacker named Player (Finn Wolfhard) to take down the V.I.L.E. organization. Taking the series in a "Monster of the Week" format, Carmen and her team steal from the organization to return priceless artifacts back to their proper places and put an end to V.I.L.E.'s plans.
Fans of the original "Carmen Sandiego" educational games and TV shows will immediately notice changes in her character. The original Carmen was described as a gentleman thief and leader of V.I.L.E., stealing for the thrill of the game rather than for glory, fame, money or morals. This new series takes on a persona similar to Robin Hood, stealing from thieves to give back to society.
While it may not be entirely faithful, these changes benefit the narrative. Rather than keeping the main character a mystery, the series offers a story from her perspective. We see a deeper, more dynamic main character in this Carmen, which is missing from her other appearances. The newest generation of Carmen Sandiego fans have a deeper character to root for–making the heroine more than just a name.
The animation in "Carmen Sandiego" never disappoints while providing a simplistic style that flows well for both action and casual conversations. Each scene is handled with careful attention to color choice, where characters are and how they would be interacting with the environment. Having the series take place all over the world allows for creative and unique settings, which lets the animation stay fresh for each episode.
The series falls short in its sound design. While many of the songs fit the country or environment, the soundtrack overall is unmemorable and bland. The songs felt too generic to stand out, which could have tied the show into a more complete package with its impressive animation. Even a remix of the original theme during fight scenes would have felt less generic.
With Season 2 already announced, the future of Netflix's "Carmen Sandiego" looks bright. Judging by the twist at the end of Season 1, the story is going to go to interesting places and offer more than the average cartoon story. The thief is sure to steal the attention of a new generation of Carmen Sandiego fans, and will likely keep that attention for a long time to come.
About the Writer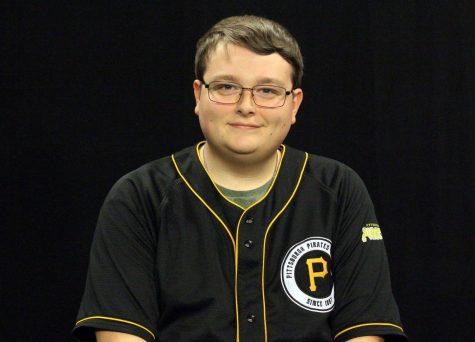 Garret Roberts, A&E Editor
Garret Roberts is a Journalism Major with a double minor in Documentary Studies and Photography. He is in his third year at Robert Morris. Garret has been...