Review: Doctor Sleep
A horror sequel that you won't want to sleep on.
Hollywood's obsession with maximizing it's profits has led to an abundance of subpar remakes and half-baked sequels that have polluted the horror movie genre. "Exorcist II: The Heretic" and "Book of Shadows: Blair Witch 2" in particular come to mind when I think of sequels that spit on the image of the originals. So, when I first saw the trailer for Mike Flanagan's "Doctor Sleep," I remained cautiously optimistic.
This sequel to Stanley Kubrick's 1980 adaptation of Stephen King's novel "The Shining" follows titular character Danny Torrance, played by Ewan McGregor, as he struggles with the trauma he experienced at the Overlook Hotel when he was a child. In an attempt to overcome his rampant alcoholism and vagrant lifestyle, Danny – now Dan – moves to a small town on the east coast where he joins an Alcoholics Anonymous group and gets a job at a nursing home.
The movie flashes forward eight years. A now sober Dan uses his gifts, which he refers to as "The Shine," to help elderly patients pass away peacefully. For the past several years, Dan has been communicating with a young girl named Abra Stone (Kyliegh Curran) via a chalkboard. Abra too possesses the powers of "The Shine," but is shown to be much stronger with it than Dan.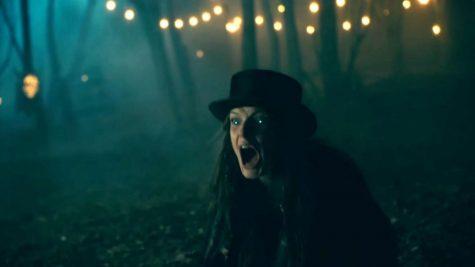 The movie's main antagonists are the True-Knots, a group of drifters that kill and absorb the "steam" of those with abilities like Dan and Adra to prolong their lives. Ringleader Rose (Rebecca Ferguson) sets her sights on Abra, prompting Dan to action.
What follows is an intense game of cat-and-mouse that ends where it all began: the Overlook Hotel. Flanagan ramps up the nostalgia with iconic imagery like room 237, the blood in the elevators, the twin girls in the hallway and the hedge maze where Dan outsmarted his father all those years ago.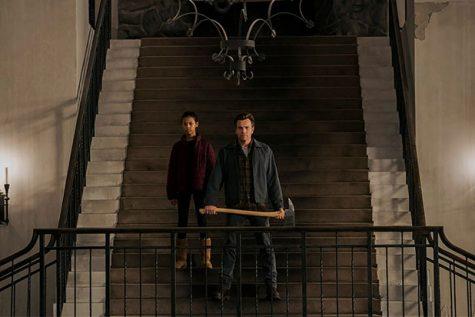 Normally, I'd be the first to call a movie out for relying too much on its predecessor and not being original; however, "Doctor Sleep" manages to deliver a fresh storyline while still delighting fans of the original film.
While Kubrick's "The Shining" draws out Jack Torrance's descent into madness, the character development in the sequel seems rushed in comparison. So much plot is crammed into the two and a half hour runtime that we barely get to see the growth of Dan and Abra's relationship or any backstory for the True-Knots.
Still, this movie is well worth the watch. Even author Stephen King, who famously disliked Kubrick's 1980 film as it strayed too far from its source material, gave "Doctor Sleep" a favorable review. The cast is immensely talented, and the movie itself is well-shot. I'd definitely recommend either watching or reading an in-depth synopsis on "The Shining" before seeing this movie as many characters and concepts from the first movie are touched on again.
"Doctor Sleep" is a reminder that when done right, not all horror movie sequels are doomed to be awful.