'The Addams Family' shines at Massey Theater
MOON TOWNSHIP — With Halloween right around the corner, RMU Colonial Theater brings the spooky season to Massey Theater with their rendition of "The Addams Family." Phenomenal performances from the cast and well-executed musical numbers ensure that this is one production you won't want to miss.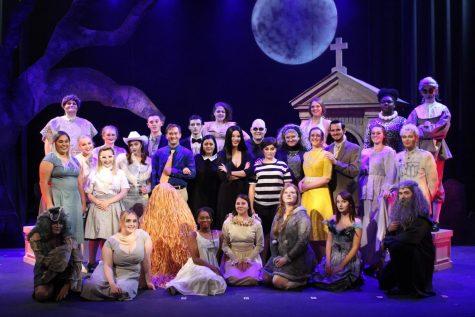 This musical follows the lives of the spooky and kooky Addams family as they navigate love, marriage and growing up. The story follows only daughter Wednesday Addams (Amber Antle) as she attempts to hide her engagement to Lucas Beineke (Phil Warmbein) during a dinner where the two families are to meet each other for the first time. Where the Addams are dark and bizarre, the Beinekes are straight-laced and traditional. A series of missteps lead to a hilariously disastrous climax that is satisfyingly wrapped up by the end of the second act.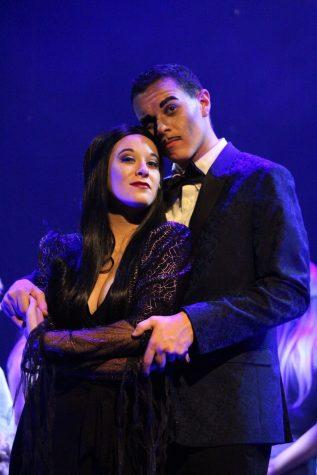 It is impossible to pick one standout performance in "The Addams Family." The breathtaking chemistry between Gomez (Tanner Yake) and Morticia (Lauren Comito) is perfectly showcased during the "Tango de Amor" in which Gomez asks for his wife's forgiveness in the form of a dance.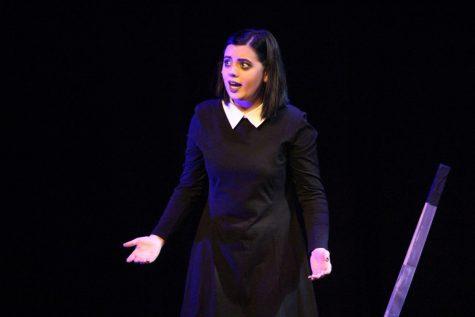 Antle as Wednesday steals the stage during numbers like "Pulled" and "Crazier Than You." Her fantastic performance perfectly balances the typical woes of a teenager with the atypical qualities of an Addams.
Even some of the minor roles like Grandmama (Maddie Leschak), Pugsley (Jackie Medvid), Uncle Fester (Alex Kladny) and the Bieneke parents (Hannah Bartus and Brent Feitl) are masterfully acted. One of the best performances of the evening was Josh Herrera as Lurch.
Herrara manages to steal and appeal as the Addams family's butler in each scene he's in without a single word. Each and every character in this production is three-dimensional and relatable. This production would not be the way it is without its combination of a well-written script, the directorial talent of Dr. Brent Alexander and the performance of gifted actors and actresses.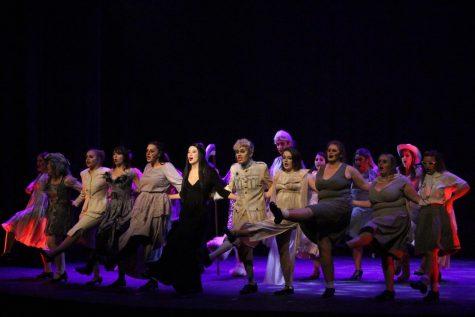 Kudos must also be given to the ensemble and stage crew, whose perfect synchronicity in choreography and set changes lends to the smoothness of the entire production. It goes without saying, this musical would not have the same charm without its cast or colorful background characters.
If you're looking for a good time, make sure to catch "The Addams Family" in Massey Theater Sunday at 2:30 p.m. Student tickets are available for $5 in the Student Life Office while additional tickets will be sold at the door for $10.