The Seussical comes to RMU
"The Cat in the Hat" has jumped from the pages of a storybook to the stage at Massey Hall this weekend for the RMU performance of "Seussical." Featuring the classic characters created by Dr. Seuss, the play is sure to entertain both children and adults alike.
The musical will have performances throughout this weekend, March 23 to March 25. The weekend performances will be at 7:30 p.m., with a show on Sunday at 2 p.m. The performances will take place in Massey Hall, with tickets available at the door or at the Student Life office.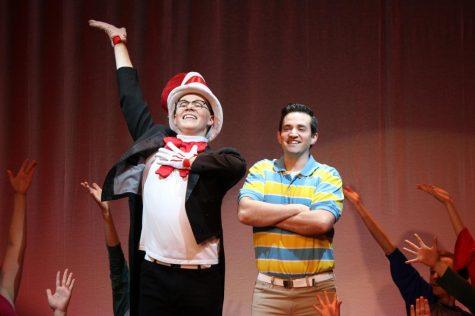 The musical comes shortly after Dr. Seuss Day–a holiday dedicated to the influential author. Theodor Geisel, more commonly referred to by his pen name Dr. Seuss, is honored on March 2 for his massive impact on the world of children's literature. Innovating the "nonsense words" form of education, the author's characters are expanded on the stage at RMU.
"Seussical," which originally debuted on Broadway in 2000, is an ode to all things Dr. Seuss. Featuring characters from "The Cat in the Hat," "How the Grinch Stole Christmas" and "Horton Hears a Who," the production lets everyone see their childhood favorites appear on stage. By referencing 19 original stories by the author, the musical treats the characters of Dr. Seuss with the same love you had for them as a kid.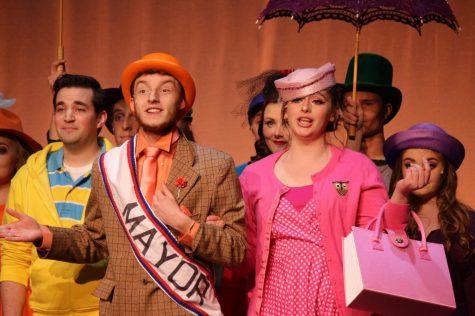 The musical is being presented by the Colonial Theatre, which recently celebrated their 50th Anniversary. Being almost as old as the university itself, the theater program continues to impress with this musical. The performances demonstrate the hours of practice that each actor has dedicated to the project with stellar performances on every song.
Director Gavan Pamer and producer Dr. Ken Gargaro showed that their productions are top notch–making sure all the choreography and music was performed expertly. A special note goes to Tanner Yake's performance as the Cat in The Hat. With constant costume changes and a variety of voices, he perfectly portrays the lovable cat and his antics.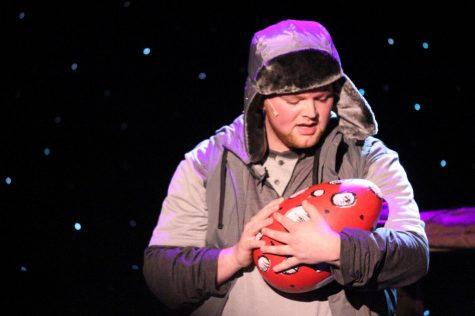 While the songs don't feature as many nonsensical words as the books, the sets and costumes remain vibrant and colorful. The songs are easy for kids to sing along with while having solid lyrics for older audiences to enjoy as well. The two songs that appear throughout the show, "Oh, the Thinks You Can Think" and "Alone in the Universe" receive amazing performances from the cast, with Anthony Hanes pouring a lot of emotion into Horton's songs.
The Colonial Theatre provides an excellent performance of "Seussical," so don't miss your chance to see the show this weekend. Take an hour to see the performing talent of RMUs students while supporting our theater program, which has proven to be an enduring strength of the university. A play is a play, no matter how small.