Review: Fantastic Beasts – The Crimes of Grindelwald
"Fantastic Beasts: The Crimes of Grindelwald" was released on Nov. 16 and isn't doing too well in the box office. The film is the second of five in this series, a direct sequel to 2016's "Fantastic Beasts and Where to Find Them." While it is refreshing and nostalgic to be able to return to the world originally introduced in Harry Potter, the most recent trip isn't able to find the magic that audiences have come to love.
While the first movie in this series was able to cast a better spell on both critics and audiences alike, with a 74 percent critic score and 79 percent audience score on Rotten Tomatoes, the second film falling much shorter with both critics and audiences. Despite decent acting from a young and proven cast, including Jude Law, Eddie Redmayne, and Zoë Kravitz, the movie has a feeble plot which is easy to get lost in along the way. Making the plot even worse is a villain whose motives are too similar to one we've seen before.
Johnny Depp portrays the movie's main villain, Gellert Grindelwald. While Depp may be a terrible person, he can still act despite living a despicable life outside the film. Grindelwald is a character briefly seen at the end of the first film, and is also an important character introduced in J.K. Rowling's book "The Deathly Hallows." This means that audiences need to remember his minuscule 10-second role in the first movie, but they need to have also read the one chapter where his relationship with Dumbledore is explained. Even as someone who has read the books several times (humble brag), I was still having a hard time piecing together who the character was and how he was related to what was going on in the movie.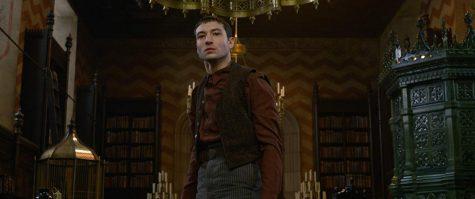 Grindelwald spends the first half of the film chasing after Credence Barebone (played by Ezra Miller), who is believed to be an extremely powerful magical being called an Obscurial. Grindelwald wants to recruit Credence to his side for the upcoming war, in which he wants pure-blooded witches and wizards to rule over the Muggles. Credence however, just wants to figure out who he actually is. We saw him in the first film as an adopted child, but now that he is on his own, he wants to know about his real family. Over half the film is spent leading audiences to believe he is related to one character, then at the very end of the film it is revealed that he has a very different and important lineage, sparking some debate among hardcore fans.
Lastly, the character of Newt Scamander feels like a proper part of Rowling's universe. Newt is played by Eddie Redmayne, who is easily the most suited actor to be playing a character in this wizarding world. Newt is happy going about his daily life until a younger, more well-dressed version of Albus Dumbledore comes knocking and wants him to get involved in the incoming conflict. Dumbledore is played by Jude Law, who is surprisingly able to do the famous wizard justice. The two's interaction during the first act of the film is what sets everything in motion, giving the only explanation that audiences get of what is to come during the rest of the show.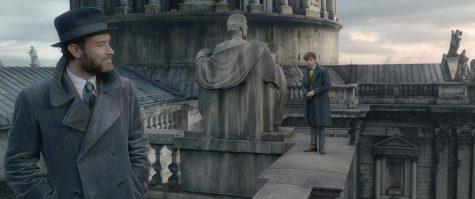 Part of the reason all the Harry Potter movies are so good is because hardcore fans and casual viewers could watch the films. Both audiences could be equally interested, having a sound understanding of the entire story line. This is because all the movies beforehand did a fantastic job of spelling out what would happen at the beginning, how Point A would lead to Point B, giving audiences something to go off of. "The Crimes of Grindelwald," however, fails to do so. It leaves audiences grasping for straws and evidently failing to understand the main plot of the film.
The motives of the villain Grindelwald are that he wants pure-blooded magicians to rule, something that is too similar to a villain that we've already seen in this universe: Voldemort. Voldemort did seek to be immortal, but he also wanted to rule over Muggles. While only an aspect mentioned a handful of times throughout the movie, a villain's driving force should be something that is original, and it feels a little cheap that they would give him such a similar agenda.
While "The Crimes of Grindelwald" was still a decent movie, it could have been made better with a storyline that had some foreshadowing and more thought out explanation, as well as diversifying the villain's goals. The plot twist at the end of the film showed some promise, making me hopeful for what is to come from this series of movies. While the movie may not be the best to come from J.K. Rowling's wizarding world, it is still worth a watch due to what may come from the rest of the series.