Robinson's Annual Autumn Festival
Robinson Township's Annual Autumn Festival was held Saturday, Sept. 17, 2016 from 12 p.m to 10 p.m at Burkett Sports and Recreation Complex. The rides were open from 12:30 p.m. to 9 p.m.
Some of the most popular rides were the Bungee Machine, Fire and Ice Slide, Firetruck Combo, Mini Crayon Combo and Challenge Obstacle Course. There were also vendors at the festival who were selling beautiful jewelry, cotton candy, makeup, books, glow necklaces, cell phones and other products.
Some of these participants included Congressman Tim Murphy, T- Mobile, Avon, Robinson Township Library and the PA Army National Guard. Food for the festival was provided by different groups and organizations such as Moe's, Clever Cone, Starbucks Coffee Company, the Montour Cheerleaders, the Montour Softball Players and the Montour Wrestling Boosters. The whole event was put on by the Parks and Recreation Department.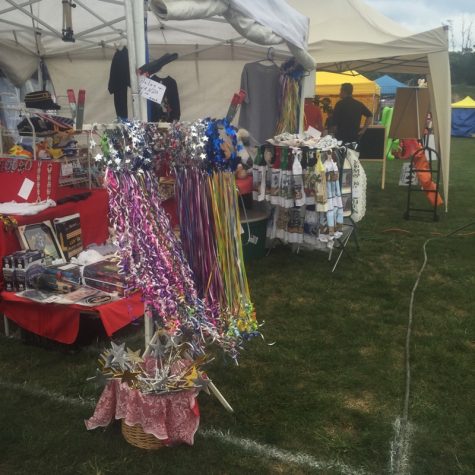 I really enjoyed Robinson's Autumn Festival. I would definitely go again because I loved the food, fireworks, interesting vendors and the great jewelry. My only complaint was the band being a little too loud. With the festival's close proximity to the RMU campus, students can help carry on this annual tradition and attend the festival next year. It is important to carry on this tradition because it is a perfect way to celebrate fall. You won't want to miss the amazing fireworks at the end of the night. Sponsorships and donations are appreciated, but the admission, attractions and parking are free.