Welcome once again to another Quarantine/Summer Recap edition of Somma's Soundbites! This will be the last large-scale recap of music that came out over the past few months, as we will return to the normal bi-weekly format in the coming weeks. I hope you all had an enjoyable summer and I'm thrilled to get back into the swing of things!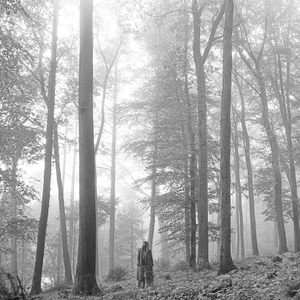 Taylor Swift- folklore (Folk/Pop)
folklore was released in late July with little notice or promotion to the surprise of many to be Taylor Swift's 8th studio album. Over an hour-long, folklore is a staunch change of style and tone from Swift's past few records. While there are definite pop elements to some of the tracks, the album overall features a ton of acoustic guitar work that lends well to the much more laid-back and intimate feeling to the record; a few songs could have very easily fit onto a Lana Del Rey record. The album is a definite love letter to the folk genre of music, even going so far as to bring on indie-folk legend Justin Vernon from Bon Iver on the track "exile" as the only feature on the project. This style brings out some of the best of Taylor that we've seen in the past few years, as songs like "cardigan", the aforementioned "exile" and "august" are catchy, intimate, and emotional experiences.
Story continues below advertisement
Score: 8/10 (Favorite Song: August)
Chloe x Halle – Ungodly Hour (R&B/Pop)
I went into Ungodly Hour expecting a pretty typical, slow and sensual female-led R&B album, along the lines of a Kehlani or a Jhené Aiko record. But I was absolutely blown away by the versatility and flair shown off by the two sisters here. Firstly, the vocals by both Chloe and Halle are outstanding and are easily the crown jewel of the record. The amount of amazing chemistry and harmonies that are on this record is outstanding, especially on tracks like "Forgive Me" and "Busy Boy". The instrumentals on the album manage to fluently switch between slow and up-tempo and feature a lot of piano work combined with some typical trap-style percussion. The magnum opus on this album for me has to be the track "Don't Make It Harder On Me", which has a great build-up to an amazingly catchy and harmonic hook. One of the best albums this year in my opinion, and easily the best R&B album so far in 2020.
Score: 9/10 (Favorite Song: Don't Make It Harder On Me)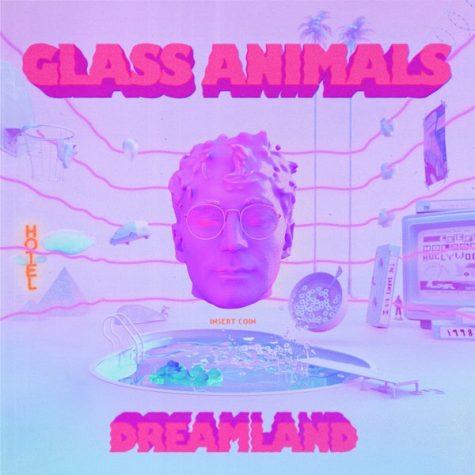 Glass Animals- Dreamland (Psych Pop/Rock)
Dreamland is the newest record from Indie Rock outfit Glass Animals that received rave reviews from many fans of the band, despite it featuring a massive shift in style from rock to a more trendy, pop-like sound. However, I just don't feel the same way as a lot of people, as I found the album very hit-or-miss in a lot of areas. There is definitely some great production and catchiness to some tracks such as "Hot Sugar", "Space Ghost Coast To Coast" and "Your Love (Deja Vu)", but there are just as many tracks that either fail to catch my attention or feature some element that I just can't overlook. A perfect example is "Tokyo Drifting" with Denzel Curry. I love the Curry feature on the back end of the track, but the opening half from Glass Animals features this grating, high-pitched singing that does not fit at all with the booming bassline in the background. Like I mentioned earlier, some might find this one enjoyable, but I'm going to pass on this one.
Score: 5/10 (Favorite Song: Your Love (Deja Vu))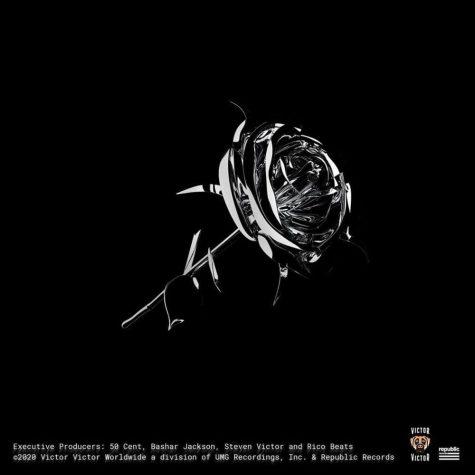 Pop Smoke – Shoot For The Stars, Aim For The Moon (Trap Rap)
I will admit that I had not listened to Pop Smoke a lot before this album, as his heavy and husky delivery rubbed me a bit wrong on the few tracks I had heard. But after his sad and untimely death in a home invasion shooting in February, a ton of collaborators, led by 50 Cent, came together to help create this album, which would have been his studio album debut. While the final product does feel like it was quickly pieced together in some areas, overall I enjoyed a decent amount of what the album showcased. For the majority of tracks, Pop Smoke's deep delivery works incredibly well on some of the darker trap instrumentals here. There is a ton of features on the project; some turn out very well such as Roddy Ricch on "The Woo", and Quavo and Tyga on "West Coast ****", while others really weaken some tracks like Lil Tjay on "Mood Swings". It's a shame that this album wasn't the full vision that Pop Smoke had for it, but it was definitely a solid send-off for the late rapper.
Score: 7/10 (Favorite Song: West Coast ****)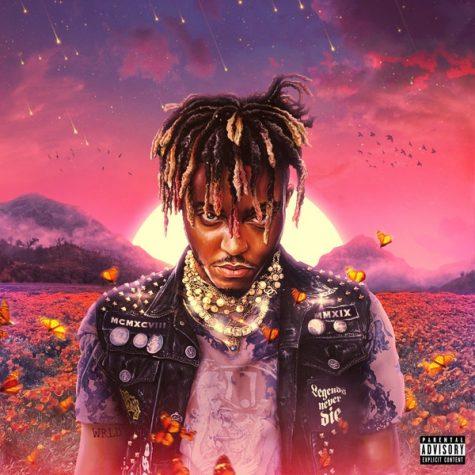 Juice WRLD- Legends Never Die (Emo Rap/Trap Rap)
Around the same time as the Pop Smoke album dropped, another rapper's posthumous record was dropping as well, Juice WLRD's Legends Never Die. After overdosing on drugs while on a private jet en route to Chicago, Juice WRLD left behind a large fanbase clamoring for any remnants of any new material, which reportedly this album only contains fifteen or so of hundreds of unreleased songs from the late rapper. While both this album and the Pop Smoke album are meant to be tributes to their respective artists, they have very different tones to each of them. While the Pop Smoke album feels like a celebration of Pop Smoke, Legends is an intimate view into the troubled mind of Juice. It is incredibly sobering to hear a lot of the lyrics on this album, especially the many references to how his drug addiction will likely lead to his demise; the songs "Wishing Well" and "Fighting Demons" are heavily laden with these. While nothing on this album is too new for Juice WRLD style-wise, it definitely is an emotional listen that leaves a lasting impact on Juice's legacy as an artist.
Score: 7/10 (Favorite Song: Wishing Well)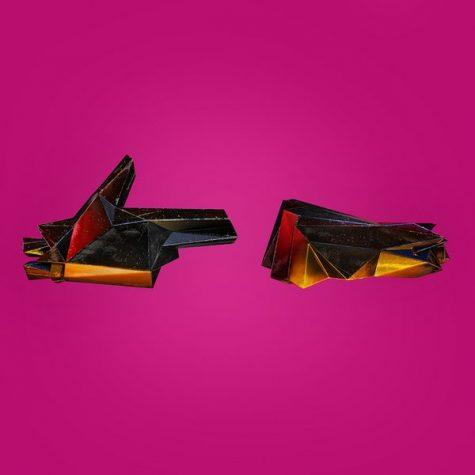 Run The Jewels- RTJ4 (Hip-Hop Rap)
Run The Jewels is a highly regarded rap duo made up of rapper/producer El-P and rapper Killer Mike, and RTJ4 is, obviously, their fourth studio album, all of which have featured their very aggressive and charged delivery and lyrics. This album especially features a ton of politically relevant lyrics; Killer Mike's verse on "walking in the snow" is especially topical regarding the BLM movement and recent protests regarding it. The duo showcase seemingly limitless chemistry on the project, as their verses flow between each other so easily and seamlessly throughout the entire record. Nearly every song on the eleven-track project is a highlight as the duo rap over some very intricate and rich instrumentals. The opening track, "Yankee and the Brave (ep 4)" is a perfect introduction to both this album and the duo in general. I definitely highly recommend giving this album a listen if you have not already.
Score: 9/10 (Favorite Song: Yankee and the Brave (ep 4))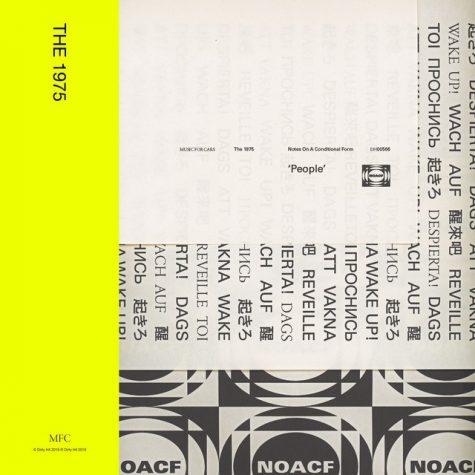 The 1975- Notes On A Conditional Form (Synth Pop/Indie Rock)
Notes On A Conditional Form was the highly anticipated 4th studio album of The 1975. While largely an indie rock outfit, the group definitely adds a lot of pop and other genre elements to their music. However, the group took adding new elements to a new level on this album, as nearly every song on here sounds completely different to each other, which unfortunately lends itself poorly to the outcome of the record. You can find a song for nearly any genre here; there's a punk rock rager in the form of "People", a spoken-word opener in "The 1975", strange, over-the-top instrumental breaks with "Streaming" and "The End", there's synth-pop, glitchpop, acoustic ballads, and even electronica. On their own, it's an interesting concept to make an album like this, but when put together like this it just sounds like a complete mess of styles and sounds, especially when a lot of their ideas end up backfiring on them. The band sounds best in a slower-paced, indie rock, or pop style, so it really isn't a surprise that an up-tempo, synth-backed, and bouncy track like "Yeah I Know" sounds like a mess. When they are in a familiar style, the results are generally pretty solid; "Playing On My Mind", "The Birthday Party", "Then Because She Goes", and "Guys" are all good tracks that are unfortunately surrounded by a lot of mess around it.
Score: 4/10 (Favorite Song: Guys)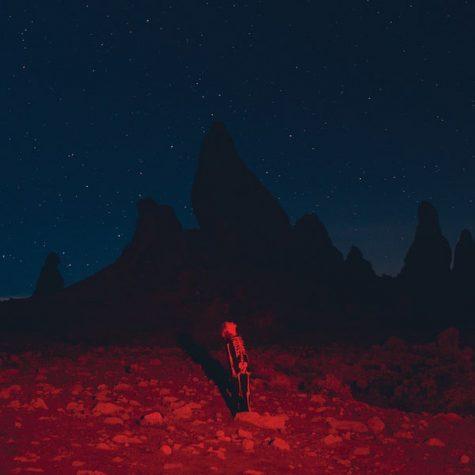 Phoebe Bridgers- Punisher (Indie Rock/Folk)
Speaking of slower-paced indie rock, Phoebe Bridgers' 2nd studio album Punisher is a marked improvement from her first album. While not bad at all, her 1st album Stranger In The Alps suffered from either merely okay vocals on some tracks or a bland instrumental on others. On Punisher, there are a lot more when both the instrumental and vocals work together a lot better. While the majority of songs here are slow-burners, such as the laid-back and emotional "Garden Song", "Chinese Satellite" as well as "Moon Song", Phoebe does throw in some more up-tempo material as well, like "Kyoto". No matter what style, Bridgers delivers with some impressive vocals that are stripped back and quiet at times, and loud and passionate when it needs to be at other times. It is a great step in the right direction for Phoebe, and I'm excited to hear more from her in the future.
Score: 8/10 (Favorite Song: Graceland Too)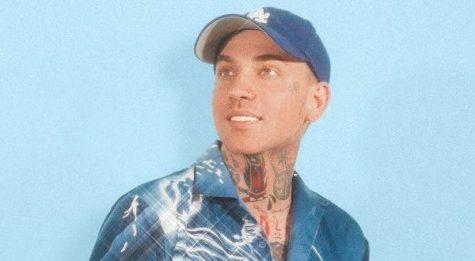 blackbear- everything means nothing (Emo Rap/Emo Pop)
blackbear sounds as bland as ever on his new album everything means nothing, as he brings nothing we haven't heard before from him or from others to the table. My issue with his music is that while I wouldn't call it really bad, it just sounds boring and like he is trying his hardest to make his style and lyrics as trendy and "relatable" as possible. The majority of the material here revolves around problems with girls and relationships, which while an over-saturated genre of music, is not necessarily a bad thing. The problem is that nearly every song of his ends up sounding the same. You could switch the titles of nearly every song here with each other, and nothing would really sound out of place. There's also been little to no progression on his style since his first album. Seriously, "hot girl bummer" and "half alive" feature a nearly identical flow from blackbear, but at least "hot girl bummer" does not try to be a horrible dance-pop attempt as "half alive" is. As I said, nothing here is the worst thing I have heard ever, but the highlights are few and far between.
Score: 4/10 (Favorite Song: queen of broken hearts)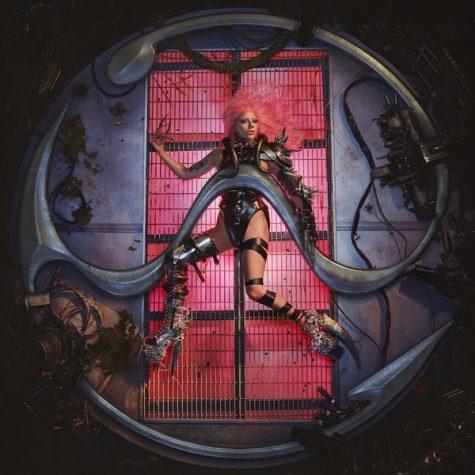 Lady Gaga- Chromatica (Electropop/Dance-Pop)
While Lady Gaga might not be all over the radio like she used to be in the early 2010s, her material is still as popular as ever, and Chromatica is another solid project from the artist. With a heavy focus on dance-pop and electro-pop on the project, Chromatica features a ton of bouncy production and very catchy hooks all over it. "Rain On Me" featuring Ariana Grande feels specifically made to be a club banger, with its almost eurobeat-inspired driving bassline and repeated lyrics for the hook. There's a great mix of this dance-pop with a Gaga performance we would have heard back in 2013 on "Sour Candy", with a decent feature from K-Pop group BLACKPINK. Songs like "Replay" even dabble in some EDM. Overall, Chromatica is a solid release from Lady Gaga that shows that no matter how much time may pass, we may never truly escape from her music over the airwaves.
Score: 7/10 (Favorite Song: Replay)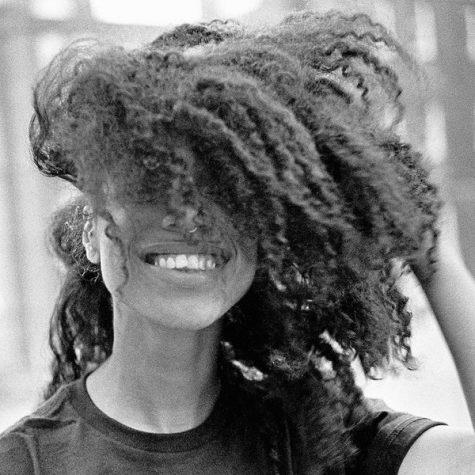 Lianne La Havas- Self-Titled (Indie R&B/Soul/Folk)
Singer-songwriter Lianne La Havas delivers one of, if not the best laid-back Soul and R&B releases of the year on her self-titled project. La Havas' voice is ultra-smooth over some super mellow and sensual instrumentals throughout the entire album. Most songs here are slow burners, but even when they build up to a grand finale of sorts,La Havas' voice shines and is truly magnificent when it is at its best. There's not even too much to say about this album, as its quality is something that really needs to be heard rather than explained. Please give this one a listen!
Score: 9/10 (Favorite Song: Can't Fight)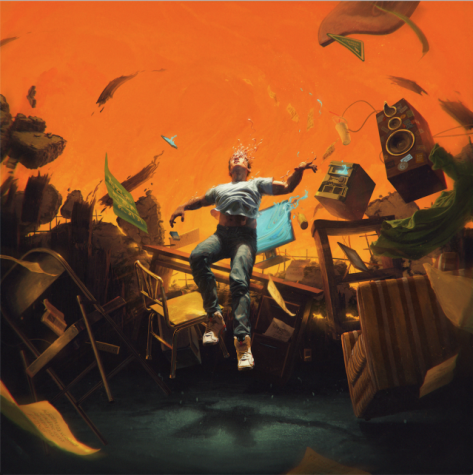 Logic- No Pressure (Hip Hop Rap)
Finally, we close out this recap with the (potentially) final album of Maryland rapper Logic. While highly regarded when he was first starting out, to say that the more recent releases by Logic have been underwhelming is an understatement. From the horrendous rock-rap attempt that was Supermarket, or the poor Confessions of a Dangerous Mind, Logic has had a tumultuous past few years music-wise. But it did come as a shock when Logic dropped this album and announced he was retiring from rapping, as he signed a partnership with the livestream service Twitch. This seems to be serious as well, as he has already shown off some unreleased tracks of his on his Twitch. Knowing that No Pressure is his final project, I can say that this is the best of Logic we have seen in the past few years, despite there still being some glaring issues regarding some questionable lyrics, and poor instrumentals. There are some definite highlights on this record, a lot of which feature some great samples in their instrumentals. "Celebration" sounds great and deals with Logic "celebrating" his career, and it reminds a ton of an older Kanye West track. "Soul Food II" is another great track, hitting a nice middle ground between a chill and aggressive delivery and ton from Logic. But Logic sounds his best on the smoother and slower-paced tracks, such as "DadBod" and "Dark Place". Despite all of the improvements, you can expect to hear at least one set of corny and terrible lyrics on at least every track; it wouldn't be a Logic project without them it would seem. (DadBod features a standout lowlight regarding some wipes that I would rather not repeat). But overall, this is an improvement on what we have heard before, and while it is nowhere near his best, it is a positive note to end his career on.
Score: 5/10 (Favorite Song: Celebration)
Other Albums I Listened To This Summer:
—————————————————————————————————————–
DRUG DEALING IS A LOST ART– RMR (8/10 R&B/Hip-Hop)
King's Disease – Nas (8/10 Hip-Hop Rap)
The Goat– Polo G (8/10 Trap Rap/Pop Rap)
Mordechai- Khruangbin (8/10 Psych Rock/Funk/Soul)
What's Your Pleasure? – Jessie Ware- (8/10 Disco Pop)
Set My Heart On Fire Immediately- Perfume Genius (7/10 Art Pop)
Alfredo- Freddie Gibbs & The Alchemist (7/10 Hip-Hop Rap)
Women In Music Pt. III- HAIM (7/10 Indie Pop/Rock)
Limbo- Aminé (7/10 Hip-Hop Rap)
Ugly Is Beautiful- Oliver Tree (6/10 Pop/Rock/Electronic)
PLANET'S MAD – Baauer (6/10 EDM)
These Two Windows- Alec Benjamin (5/10 Indie Pop/R&B)
I Can Feel You Forgetting Me- Neon Trees(5/10 Pop Rock)
See You When I Am Famous!!!!!! – KYLE (4/10 Hip-Hop Rap)
What Could Possibly Go Wrong- Dominic Fike (4/10 Pop/R&B)
Lil Boat 3- Lil Yachty (3/10 Trap Rap)
I'm Gone- Iann Dior(2/10 Emo Rap/Trap Rap)
WUNNA- Gunna (2/10 Trap Rap)