Oscar nominations rarely come without controversy. In a year with so many deserving projects, it would be impossible for the academy to nominate all the films that deserve praise. However, some of the nominations this year did shock me. As a result, I felt the urge to detail some of the nominations (or lack thereof) that shocked me the most.
First let's start with the dreaded "snubs." These films and individuals were left out of this year's nominations, despite the wide spread expectations that they would appear on the nominee list.
Martin McDonagh, Director – "Three Billboards Outside Ebbing, Missouri"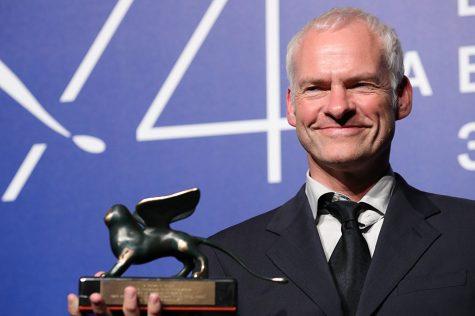 Story continues below advertisement
The decision not to nominate McDonagh for his work on "Three Billboards" is the worst decision the academy made this year. This picture represents a masterful display of direction and film achievement, which they did acknowledge with a Best Picture nomination. However, not enough credit has gone to McDonagh's strong directing of the film. He was able to squeeze an incredible amount of visual and emotional splendor out of the subtle town of Ebbing, and the film is dripping with his brutally honest, dark comedy style.
Perhaps the strongest argument for why McDonagh should have been nominated is the performances he received from Frances McDormand and Sam Rockwell. Many don't realize the impact a director has on their actors, and "Three Billboards" had two of the best acting performances of the year.
James Franco, Actor – "The Disaster Artist"
We will never know if Franco's exclusion from the 90th Academy Awards is due to the sexual harassment accusations made against him. Taking place prior to the nomination period, the allegations may have influenced the Academy's choice to nominate a controversial actor.
Many expected Franco to receive a nomination for his transformative portrayal of Tommy Wiseau in "The Disaster Artist." Although personally I found the film to be lacking in directorial talent (Franco also directed the film), it was obvious that Franco gave an incredible performance in his representation of Wiseau, the eccentric film director.
Armie Hammer & Michael Stuhlbarg, Supporting Actor – "Call Me By Your Name"
Upon my first viewing of "Call Me By Your Name," I wondered if the academy would nominate both Stuhlbarg and Hammer for Supporting Actor. It's not often that a film receives two acting nominations in the same category, but both actors gave deserving performances. I had thought, at the very least, that Hammer was a lock. Finding out that neither had received a nomination was a shock–to say the least.
Best Documentary – "Jane"

Brett Morgan's documentary was the result of gathering over 100 hours of footage of the famous Jane Goodall, the British primatologist and anthropologist, who is considered the world's expert on chimpanzees. Morgan's documentary is powerfully crafted and provides an honest and moving portrait of Jane. After picking up the win at the 2018 Producer's Guild awards, "Jane" felt like a guarantee for the Oscar nomination. The exclusion of "Jane" from the best documentary category is confounding to me.
Best Picture – "The Florida Project"

Sean Baker's "The Florida Project" is one of the most emotionally impactful displays I have ever seen in cinema. While being brutally truthful in its display of lower-class families and their struggles, Baker is still able to show all sides of the "human experience" with this film. Its ability to provide a viewer with both wonder and excitement, as well as dread and discomfort, is something few films can achieve. The emotional range alone is something that many films lack. In my eyes, not only does it belong on the best picture list, but it deserves to be a serious contender for the top spot.
Enough of the snubs, let's move on to the projects and individuals who did receive unexpected nominations.
Jordan Peele, Best Director – "Get Out"
"Get Out" is an incredible film, and I think it is very worthy of its place on the best picture list. Jordan Peele crafted something special with his directorial debut. "Get Out" succeeds due to its tension, shock and terrific social commentary.
However, in a category that only includes five directors, Peele's inclusion surprised me. Nothing about "Get Out" displayed great directing to me. Good directing? For sure. Great script? Without a doubt.
Peele made something really great with "Get Out," but his inclusion over Martin McDonough, "Three Billboards Outside Ebbing Missouri," and Luca Guadagnino, "Call Me By Your Name," seems unjust to me.
Woody Harrelson, Best Supporting Actor – "Three Billboards Outside Ebbing, Missouri"
"Three Billboards" is one of my personal favorites of the year, and it feels so strong to me due to the performances of the wide cast. Every character is meticulously crafted by writer-director Martin McDonagh, and the result is a vibrant cinematic world of characters with emotional depth. Harrelson is part of that.
However, despite his very good performance as the town's sheriff, Willoughby, he is outshone by the other acting performances here, specifically that of Frances McDormand and Sam Rockwell. As a result, it's hard for me to justify putting the third best actor in a film in this category when so many performances were left unnominated.
Rachel Morrison, Best Cinematography – "Mudbound"
Now here is a surprise that I can get behind. "Mudbound" was a film that was slightly overlooked upon release and was met with a certain attitude among critics and audiences that it was "good not great." While I tend to agree with this description of the film, I feel its strongest attribute is its striking visuals and camerawork.
Rachel Morrison helped transform the period piece in a truly visual splendor–packing a lot of attitude and style into every frame. My worry was the academy would skip over her much like both the BAFTA and Producer's Guild awards did, but it's nice to see the academy include her.
The academy has a tough job, so it's hard to say I am angry about any decision they made here. Ultimately, one of the best things about cinema, or art in general, is that it is entirely subjective. Many great films were released in 2017, and all of them were filled with very talented individuals who deserve recognition. Unfortunately, they can't all be nominated; however, I plan on appreciating their work regardless of the academy's choices.