Wizard World Comic Con passed through Pittsburgh not too long ago, and I must say it was quite an experience. The moment I stepped through the door, I could just feel the excitement in the air of the David L. Lawrence Convention Center. People who were fans of all the different pop-culture outlets had come to celebrate the books, movies, shows and video games that they all cherished.
Celebrity guests were abundant with Elden Henson and Charlie Cox from "Marvel's Daredevil," Evan Peters of "American Horror Story" fame, and voice actors Sean Schemmel (Goku) and Charles Martinet (Mario). WWE superstar Finn Balor also made an appearance.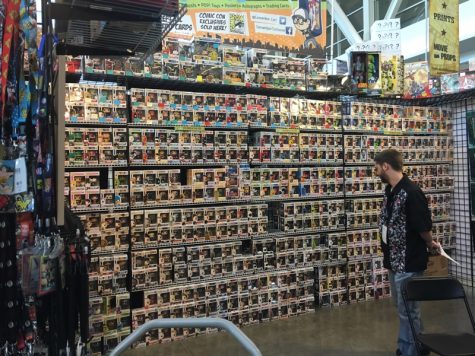 Fans lined up all across the convention to meet their favorite stars. I got to sit down and interview a few of the stars including Schemmel and Martinet. Both of them were extremely kind and approachable. Martinet gave a heartfelt explanation on how he uses joy and happiness to play the character of Mario. Schemmel gave us a behind the scenes look at how his voice over sessions go. He also voiced his opinion on "DragonBall Super" saying how excited he was for the new chapter of "DragonBall."
The celebrity guests weren't the only standout part of the event. Cosplayers were all over with many creative, unnaturally well-detailed and well-done costumes. From the "Watchman" anti-hero Rorschach to the well-known "Star Wars" character Obi-wan Kenobi, the range of costumes was huge. The Cosplayers were also very polite and more than ready to talk about their costumes in detail–giving advice to people who are thinking about becoming a Cosplayer. A Cosplay group called "Cosplay Commandos" was there acting as their characters on the floor and entertaining Con-goers. They told the audience that a truly important part of Cosplay is confidence to not care what other people will think. Professional Cosplayers also held a booth with complete makeup tutorials and Cosplay guides.
Story continues below advertisement
The panels were informative and fascinating–providing interesting and compelling information on the inner workings of the pop-culture scene and how to get into it. One guess was Tom Defalco, former editor-in-chief of Marvel. He talked about his experiences working with artists and other writers at Marvel and highlighting the positives and negatives of it. A more comedic panel titled "Teatime with Deadpool" featured Cosplayers hosting a panel in character as the superheroes they were dressed up as. It was an absolute delight to watch.
Artist Alley featured many unique and well-crafted commissions by talented artists. Independent comic creators also showed up–providing interesting, new and never before seen art that they were making available to the public.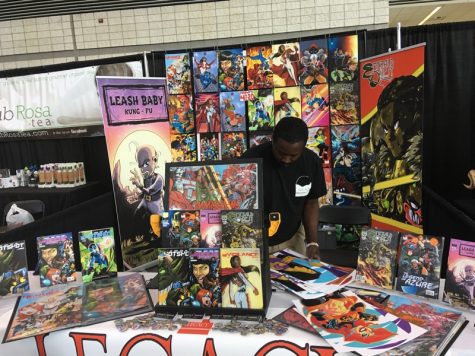 Wizard World Comic Con was a fantastic experience, and I can not wait for the opportunity to go again. It is a must-go for any fan of pop-culture. If you love great people, great art and a great all-around experience, then go buy your tickets for next year now.