Revolutionary Relations hosting appreciation night to aid domestic violence victims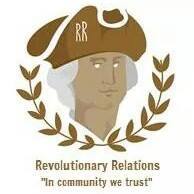 After hearing about National Football League star Ray Rice and his domestic abuse scandal, Heather DeShantz, Larissa Houk, Kyra Mayo, Emily Mycoff and Bre Stephens wanted to lend a helping hand to aid battered women in the area.
And since they had to plan and execute an event for Dr. Ann Jabro's Communication Seminar course, the group decided that the class project would be a perfect way to raise funds for the Women's Center and Shelter of Greater Pittsburgh and also complete their final assignment.
As a result, Revolutionary Relations is hosting a Robert Morris Appreciation night on Dec. 9 to assist the charity.
"Our group … is dedicated to helping women who have suffered at the hands of domestic violence," DeShantz said. "For us, this is more than just a semester long project benefiting a non-profit organization; we take this personally. Domestic violence has affected all of us in one way or another, whether it be through a family member, friends or, sadly, first-hand experience."
Between 8:00 p.m. to 11:00 p.m. on the third floor of the Nicholson Center RMU students will be able to get a five minute massage from a professional masseuse for a $2 donation and will receive a homemade stress ball to be used for the remainder of finals week and beyond.
In addition, there will be raffles, auctions and other activities for guests to partake in throughout the course of the evening.
For more information about Revolutionary Relations, visit its Facebook and Twitter pages:
https://www.facebook.com/incommunitywetrust