Pokemon Direct (2/27) Recap
Nintendo hosted a seven minute long Pokémon Direct today, which focused on the highly anticipated Nintendo Switch mainline iteration of the series. Highlights as well as the full live stream will be down below.
"Pokémon Sword" and "Pokémon Shield" were announced as the official titles for the game's ninth generation, releasing simultaneously late 2019.
Grookey, the Chimp Pokémon, Scorbunny, the Rabbit Pokémon and Sobble, the Water Lizard Pokémon were all revealed as the grass, fire and water-type starter Pokémon respectively.
The games will take place in the new Galar region, which is speculated to be based off the United Kingdom.
Locations that players will be able to explore within the Galar region include a lush countryside, foggy forests, mineral mines, snow-covered mountaintops and bustling cities.
Director of "Pokémon Sword" and "Pokémon Shield" at GAME FREAK, Shigeru Ohmori, assures fans that "-[they] are trying new things, while treasuring what makes Pokémon special" within the new games.
CEO of GAME FREAK Tsunekazu Ishihara ends the stream by teasing other Pokémon-related projects, saying "-we have plenty in the works for the Pokémon brand that we hope will enlighten you."
About the Writer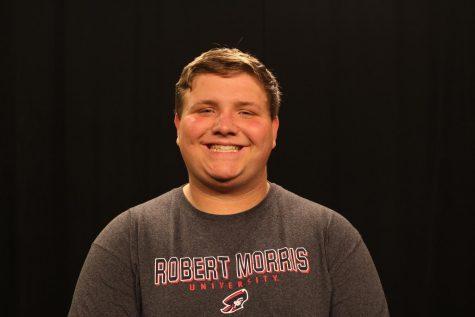 Scott McDanel
Scott McDanel is a Digital Cinema Production major who has written for the A&E Section for one year. Scott writes the column "Scote's G.O.A.T.S." and...