Collegiate Couture
What is implied when we say the word 'fashion?' Perhaps the latest trend or a hot, new style of shoes comes to mind. Or maybe it even comes down to knowing when to ditch the sweats and crocs for a pair of dark-wash jeans. Some choose to believe fashion depends on what an unseen, flamboyant executive is saying we should wear.
But fashion is an entity controlled by the public. As consumers, we influence the market and decide what we want to buy and, indirectly, wear. Fashion, therefore, is ours. Style depends on the self.
This fashion spread (and the ones to come) was created with the purpose to inspire, not to dictate what should be worn.
The featured dresses are supplied from Reflect Boutique. If you have ever watched a movie at the Cinemark in Settlers Ridge, you have probably walked right by as you rushed to catch your flick. Decorating the walls inside is a west coast inspired style of clothing, for both men and women. Owners Jenn Lementowski and Kristy Picard opened the boutique in November 2010 after working together at Michael Kors.
Jenn and Kristy decided this location was perfect for their new store: "We just knew that this was an up and coming area. This whole complex is new, so we thought it would attract people," said Jenn.
About the Writer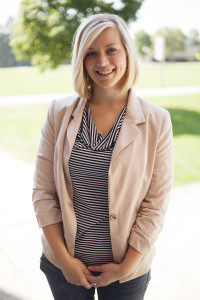 Leah Moose, Staff Member
A junior journalism major at Robert Morris University, Leah is a staff writer and photographer for the student-run newspaper, "The Sentry."

Additionally,...