Humans of RMU: The horror fanatic
"One of my hobbies is meeting people who were in (horror) movies," Ray Zaparoni said. Zaparoni, videographer for the Academic Media Center, is well known by students at RMU who have taken media-related courses. It may not be immediately obvious to those who meet him, but he has long had an appreciation for scary films.
"I was always into making horror movies," Zaparoni said. "I remember being a kid and having an 8mm camera with me and my friends. We would go buy the roll of film, we would dress up like vampires, shoot some little horror movie, send it off to Kodak and wait. That got me interested in the business at a young age, even though I didn't understand what the business was. In the long run, it got me into production, which ultimately led me to Robert Morris 13 years ago."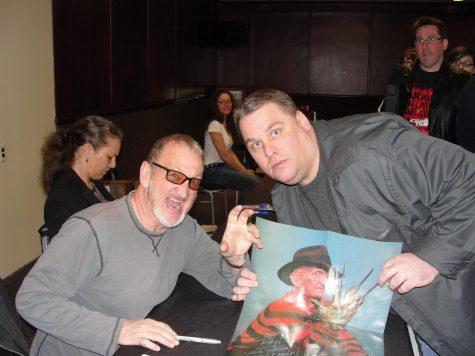 Aficionados of the genre will know that Pittsburgh has had an important role in the art of frightening people. The modern concept of the zombie first appeared in George A. Romero's "Night of the Living Dead," which was filmed in nearby Evans City, Butler County.
"Being in western Pennsylvania, we're kind of lucky as far as horror because 'Night of the Living Dead' was filmed here, so there's always this (view) that this is the birthplace of horror movies and the birthplace of zombie movies," Zaparoni said.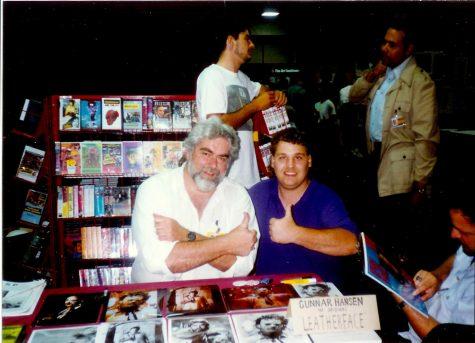 His love for the horror genre grew year after year, and he now travels to conventions where fellow horror fans and the early pioneers in the art form can be found. These events also give Zaparoni the opportunity to add to his extensive collection of horror movie memorabilia.
"I like to get my campy pictures taken with them — just candid pictures, posing with them and getting autographs. I collect (signatures) like Freddy Kreuger (Robert Englund) that say: 'To Ray,'" Zaparoni said. "When you go to these things, there's a lot of local artists that are drawing the 'Wolfman' or that are drawing Freddy Krueger, so I like to buy pictures or some of their products to support them. They're out there making a living, and it's better than buying bootleg DVDs. It seems like I'm giving back to that community."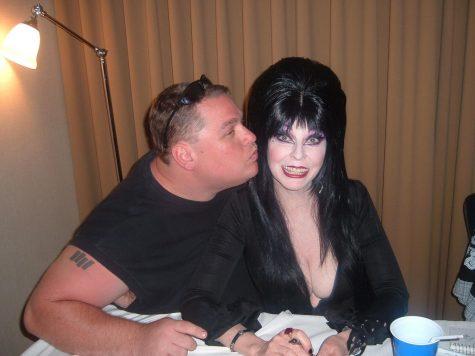 These events also fueled Zaparoni's own creative juices. After realizing that there were significant gaps in what people knew about the history of horror films, he was inspired to document what he observed when fans and artists got together — even spending time with well-known figures in the industry.
"It's still in the works, but a few years ago I started doing a horror documentary," Zaparoni said. "I would go to these conventions, and there'd be a room full of everybody that had the same interest, but no one knows anything about them. Over the course of a couple years, I took a camera, traveled, set up, and interviewed people. I've met (people such as) Tim Gross, Art Ettinger and Zane Hershberger."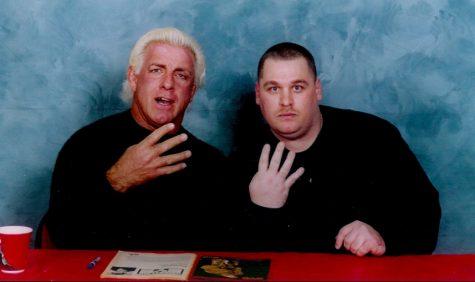 Zaparoni makes it clear that he's a big fan of almost any type of horror movie; although, he draws the line at films that focus on people in torture-like situations because it takes the fun out of watching them. His knowledge of how to scare people with art is vast, so if you want to know what his favorite horror film is, you'll also learn about the global reach of movie horror.
"I like the Fulci version of horror films — he's done zombies," Zaparoni said. "In 1979, he did a movie called 'Zombie,' that's one of my favorites. I liked 'The Exorcist,' 'The Evil Dead,' the '30s Dracula films, and the Universal monsters. I really, really like — and I'm discovering the titles people don't know — the Hammer Films. My favorite horror movie is going to be between 'The Exorcist,' 'Zombie' and, of course, 'Night of the Living Dead.'"