RMU represents at the Hard Rock
RMU rocked Pittsburgh Saturday night at the Hard Rock Cafe with Antz Marching and Spinning Jenny showing the city that the university has an abundance of rock talent.
Antz Marching, the headline band for the event, features RMU's own Dr. Heather Pinson. Given the chance to make another appearance at the venue, she was happy to play and even invited Spinning Jenny to open for the group.
A musician from an early age, Dr. Pinson has been playing music for as long as she can remember. While she can play a variety of instruments, her main focus has always been the violin.
"I remember choosing the violin when I was around seven and stuck with it because I wanted to be like Sherlock Holmes," Pinson said. "For a couple of years, I went through a phase of reading all of Conan Doyle's books. Sherlock Holmes played the violin, so I wanted to, too. I also wanted to be a detective like him."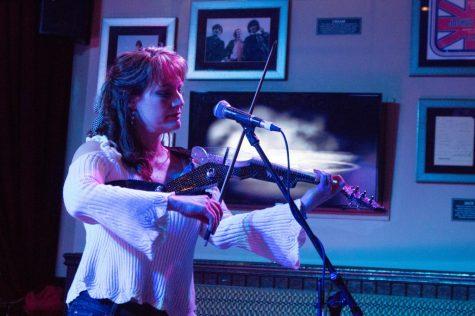 The love for the violin and for music in general is what led to performing Dave Matthews' songs with Antz Marching. With all the members of the band being fans of the South African songwriter, they actually met through Craigslist and have been performing covers together ever since. Despite the long process of practicing, Dr. Pinson says the true value of the music comes out of how fun it is to perform.
"Dave Matthews writes some very complicated tunes that involve hemiolas, syncopation, odd time signatures and some complicated phrasing," Pinson said. "It takes us months to learn a new tune, but the fun part is the 'jam band' aspect of his music. It is a lot like jazz, which is why I love it so much."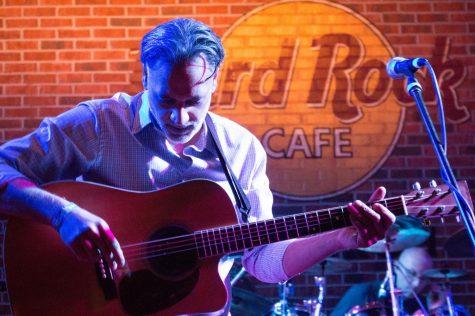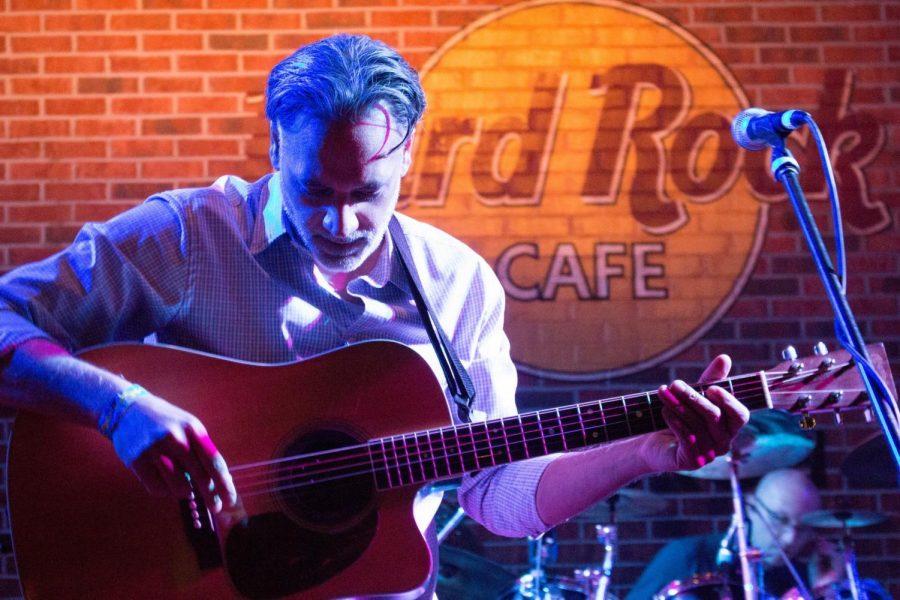 "You have to be pretty established to play at the Hard Rock," Dr. Pinson explained about the process of playing at the venue. "We got the endorsement from Drusky Entertainment, who booked us to play there. It is sometimes a challenge because there is no backstage or green room to store your gear, and there is no easy way to load in or out of the venue. You have to walk through the restaurant carrying all of your equipment. But the sound in that venue is amazing; the stage and sound engineer they have is professional and on point. It is a great location to hear top local or traveling acts."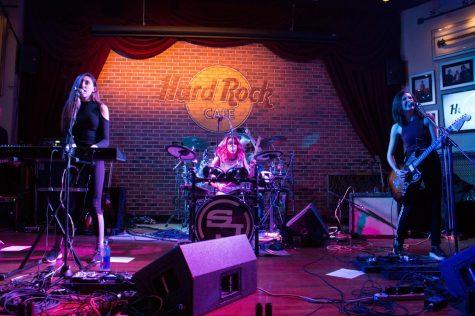 In addition to Antz Marching, Spinning Jenny, which includes RMU student Julia Balzano, was also invited to perform at the Hard Rock. Spinning Jenny has been making a lot of noise in the Pittsburgh rock and roll world, including an appearance at an "AT&T Friday Nights Rock" event, which saw their music featured as bumpers during Pirate games this season.
Spinning Jenny was excited about this event, as performing at the Hard Rock is a right of passage for rock bands.
"When Dr. Pinson reached out to us about opening for her band, we were so honored," Spinning Jenny's members said. "We're really trying to put together an awesome show for our first performance at the venue."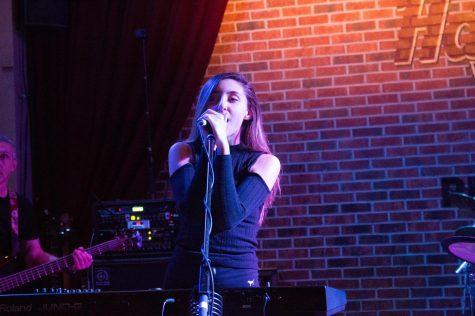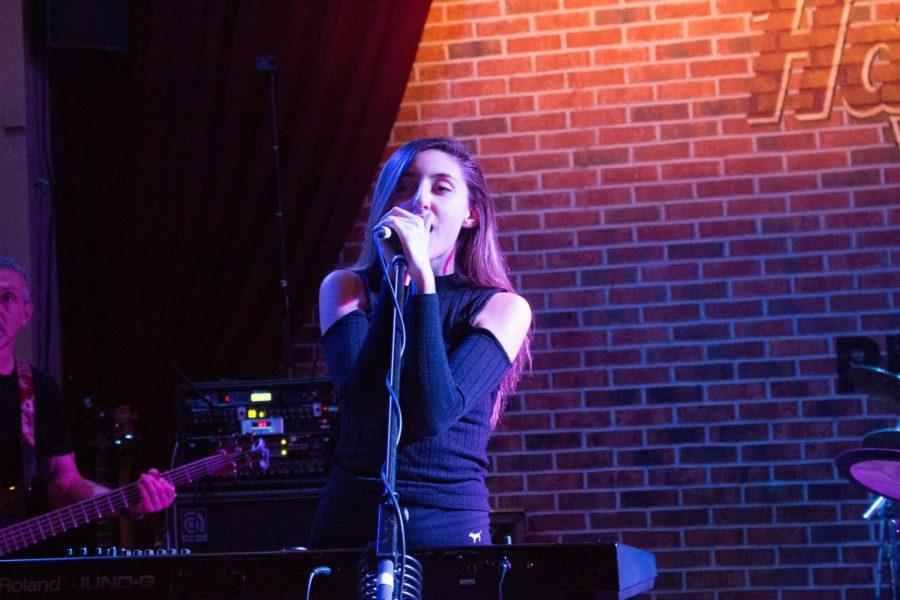 Playing at the Hard Rock Cafe is a great honor for these bands and a good indicator of the music community's recognition of their abilities. Antz Marching and Spinning Jenny played their hearts out and having Robert Morris well represented in the local music scene will be a good way to make our college experience "rock."
"It is very cool to have RMU represented by a professor and student playing in two different bands," Pinson said. "This kind of thing doesn't happen very often."
About the Contributor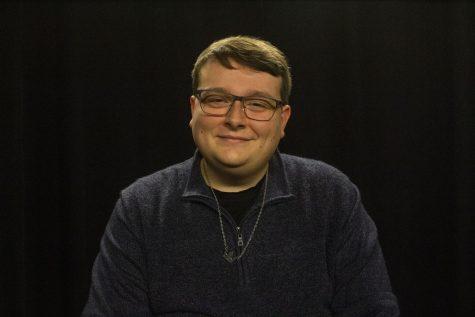 Garret Roberts, Editor in Chief
Garret Roberts is a Journalism Major with a double minor in Documentary Studies and Photography. He is in his senior year at Robert Morris. Garret has...