RMU ACHA D-I hockey team thanks fans with open skate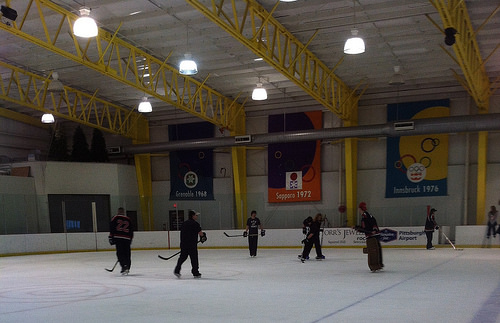 Having its final two games of the regular season cancelled due to the folding of Wayne State's hockey program, the Robert Morris ACHA D-I men's hockey team opened up its prime-time ice slot to family, friends, and students and hosted a skate with the Colonials event.
"We had a couple of ice slots open up with Wayne State dropping out of the league. Last night I had a prospect skate." said head coach Michael Joseph. "Today was just kind of our thank you to all the spouses, families, and girlfriends of our players for putting up with us all year. It's a long hockey season."
The team kicked of the event at 3:15 p.m. and lasted until 5:00 PM at the Olympic Rink at the Island Sports Center. Most of the team was present for the event and spent time on the ice talking and having several different games for the fans to participate in as well.
The Colonials also had pizza and drinks available to all who took part in the skate.
The afternoon provided the fans and inside look at just how close the team really is and how much fun they can be when they do not have their game faces on.
"Our practices are pretty serious and everything else it's good to lighten up the mood, keep all the guys light, and bring a little positive energy to the team," said senior defenseman Taylor Jarvis.
After a weekend of fun and games the team will hit the road next week to take on John Carroll University for its first round of playoffs.
About the Contributor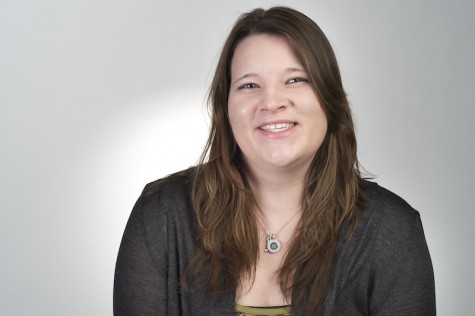 Audrey Gardner, Social Media Editor
Audrey Gardner is a senior advertising major with a minor in sport management. She is the Social Media Editor for RMU Sentry Media. She is the author...