Life After Littlefield: Crunch time
After getting win number 82 on September 9th, the Pirates finished off the sweep of the Rangers and took three of four from the Cubs before they dropped three of four to the San Diego Padres and two of three this weekend to the rival Reds.  All this resulted in the Pirates currently sitting two games back of the first place St. Louis Cardinals and tied for second with Cincinnati.
As we come down the stretch, there have been some trends that I have noticed in a couple players of late.  First and foremost, Jeff Locke should not touch a baseball until next spring as he has basically pitched his way off the post-season roster in the 2nd half.  In his 12 2nd half starts he is 2-5 with a 6.12 ERA and 37 BB in 57.1 IP.  In layman's terms, he's been downright awful and isn't the same effective pitcher that he was in the 1st half of the season.  I would be shocked if he found his way onto the post-season roster, plain and simple.
Another player that I have taken notice to is Jose Tabata, who has filled in for the injured Starling Marte over the last month plus.  And in that time all he has done it hit and hit.  His .310/.363/.488 slash line August is evidence of that and he's continued that success into September as he has 20 hits and 11 RBI in the 18 games he has played in.  That's more RBIs than Justin Morneau has since he was acquired at the end of August.
As the Pirates begin their 2nd to last series of the year tonight against the Cubs, they will have to continue to get solid performances from Morton tonight as well as Burnett, Cole, and Liriano the rest of the way.  It also would be very encouraging to see Pedro heat up these last six games just in time for the playoffs.  Morton has been awesome lately and he faces-off against Jeff Samardzija tonight at 8:05 PM, as with a win tonight and a Washington Nationals loss the Pirates will clinch a playoff berth.
About the Writer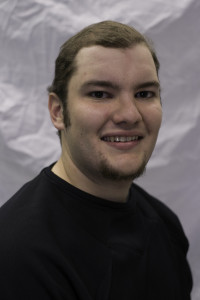 Jarrod Blumer, Contributor
A sophomore sports management major at Robert Morris University, Jarrod is a contributor for "The Sentry" as he created and currently runs a Pittsburgh...