Life After Littlefield: Pirates take first season series
The Pirates managed to take two of three from the Chicago Cubs in the opening series of the 2014 season, and currently sit tied for first place in the NL Central with the St. Louis Cardinals.
Opening Day saw Francisco Liriano dazzle the Cubs hitters over  sixshutout innings, striking-out 10 Cubs on 104 pitches. However Cubs' starter Jeff Samardijza was equally as impressive in his first start of the season, shutting out the Pirates over seven innings and giving up just five hits in the process. Offense was at a premium in this game; the game was going to come down to which team's bullpen would blink first.  Fortunately it was the Cubs' bullpen, as Neil Walker took Cubs' reliever Carlos Vellanueva deep to right field for his first career walk-off homerun. Final 1-0 Pirates.
Game two of the year had significantly more action, seven more innings of action to be exact.  Charlie Morton and Edwin Jackson both pitched well in their first starts of the young season, and again this game came down to the guys on the back end.  The Pirates took a 2-1 lead to the ninth inning via the help of a Mercer RBI single and a Starlin Castro error.  Jason Grilli got two quick outs before allowing Luis Valbuena to tie the game with an RBI single, sending the game to extras.  An Anthony Rizzo bomb off Jeanmar Gomez gave the Cubs the lead in the 12th, but the Pirates were able to answer back as Starling Marte drove in Clint Barmes to tie it at three.  Three innings would pass before Tony Sanchez won the game in the bottom of the 16th inning, brining in Jose Tabata across to score the winning run. Final 4-3 Pirates.
Yesterday was a different story for the Pirates.  Wandy Rodriguez struggled in his first start, giving up a run in each of the first three innings before settling in and giving the Pirates a quality start over six innings.  The Pirates had no answer for Cubs' starter Jason Hammel, and wouldn't score until, who would have guessed, Tony Sanchez drove in Walker and Gaby Sanchez in the 7th against reliever Justin Grimm.  Unfortunately, that would be all the offense the Pirates would get because Pedro Strop came in in the ninth and was throwing BBs. Final 3-2 Cubs.
The Pirates look to get a little revenge this weekend, heading into St. Louis to face rival Cardinals for a weekend set.  Gerrit Cole and Shelby Miller, two of the games' bright young stars, will face-off against each other at 7:05 PM.  These kind of pitching matchups are must-see TV.
About the Writer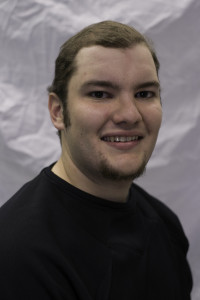 Jarrod Blumer, Contributor
A sophomore sports management major at Robert Morris University, Jarrod is a contributor for "The Sentry" as he created and currently runs a Pittsburgh...