Life After Littlefield: Opening Day 2014
They're back.  After the shortest offseason in the past 20 years, the Pirates return for the 2014 season as they try to follow up their successful 2013 campaign, in which we saw them finish 94-68 and make it to the NLCS before losing to the St. Louis Cardinals.
For the first time in a long time, the Pirates were able to make the postseason in 2013 with the help of several key players continuing to develop in to the players that GM Neal Huntington hoped they would be when he drafted most of them.
Andrew McCutchen continued to evolve into one of the top 5 players in the league as his .317/ .404/. 508 slash line and his 21 HR, along with his 27 SB were good enough to earn him the title of NL MVP.  While repeating MVP caliber seasons is a daunting task, for the Pirates to make the postseason in 2014 he will have to continue to perform at that level and be a 7 WAR player.
Along with McCutchen, the Pirates pitching staff and bullpen played a significant role in 2013 and will be relied on once again in 2014. Lead by the 16-8 Francisco Liriano, the starters experienced great success as a whole as every starter who made at least 12 starts had an ERA under 3.60.  The biggest challenge in 2014 will be how the 191 innings that A.J. Burnett pitched will be replaced, as he was not offered a qualifying offer this offseason and signed with the Philadelphia Phillies. The intended plan is to have Gerrit Cole increase his workload and try to have Edinson Volquez replace some of those innings, as he was signed this offseason as a reclamation project similar to Liriano last offseason.
One of the best bullpens in baseball will be called upon again in 2014 to preserve leads for the Pirates late in games.  The core of Grilli, Melancon, Wilson, and Watson will have to do most of the heavy lifting, as those 4 pitched a combined 266.1 innings in 2013 and will have to not only post a similar amount, but also have to be just as effective as they were in 2013.  I really want Melancon to go this afternoon so I can finally get the nightmare of the Matt Adams homerun out of my head.
Other obvious reasons for the Pirates success last season and important players for this season include Pedro Alvarez and Starling Marte.  I feel in 2013 Pirate fans were able to breath a sigh of relief in regards to Pedro as he took that "next step" and slugged out 36 HR lead the NL and a hearty 100 RBI.  While many will expect Pedro to take another step this season and be a 40+ HR and 115+ RBI guy, it's more important that he doesn't take a step back and show shades of the 2011-Pedro.
After signing a 6-year, $31 million extension this offseason, leftfielder Starling Marte is here to stay and no one is complaining.  The 25 year old mashed 26 2B, 10 3B and swiped 41 bases in 2013 and will be counted on to do more of the same in 2014, as he will likely hit in the leadoff spot most nights.
For the Pirates to build on their 2013 success in 2014 it is going to require the starting pitchers to stay healthy and the hitters to have more peaks than valleys.  One thing to look forward to this summer will be the arrival of top prospects Jameson Taillon and Gregory Polanco.  These to elite talents could be just what the Pirates need to push them over the top in the NL Central, if they ready by around mid-June.  Now it's prediction time.  This is always a crapshoot because anything can happen over the course of 162 games, but I'm going with 88-74.
First pitch is at 1:05 PM with Liriano going up against Jeff Samardzija and the Cubs.  However before the first pitch, McCutchen, Hurdle, and Alvarez will be presented their awards for their work in 2013. Barry Bonds will be presenting McCutchen with the NL MVP award, so be prepared for the Internet break.
About the Writer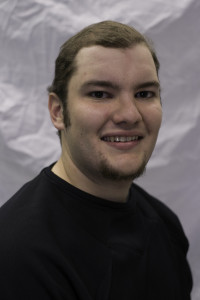 Jarrod Blumer, Contributor
A sophomore sports management major at Robert Morris University, Jarrod is a contributor for "The Sentry" as he created and currently runs a Pittsburgh...