Life After Littlefield: NLDS Game 5
It's time to ride or die with the Cole Train.  After getting embarrassed in Game 1, the Pirates won Game 2 in St. Louis and Game 3 in Pittsburgh before losing Game 4 to force a Game 5 with the Cardinals.  In this elimination game manager Clint Hurdle went against experience (A.J. Burnett) and chose rookie Gerrit Cole to take the ball for his club tonight.
Hurdle's decision can be looked at in two ways.  If the Pirates win Game 5 against Adam Wainwright and the Cardinals he'll look like a genius for going with the young gun who held the Cardinals to just one run through six innings in Game 2.  However if by some chance the Pirates don't win tonight, look for everyone to second-guess why Hurdle chose a rookie with only one game of playoff experience and reaching an amount of innings that he's never reached before, over a 36-year-old veteran with significant playoff experience in A.J. Burnett.
In my opinion, Hurdle made the right move. Cole has been on fire of late, winning his last five starts and striking out 39 in his last 32 innings pitched.  It would have been really tough for Hurdle to go against those kinds of results in favor of Burnett who was shelled in Game 1 and has horrendous career numbers in St. Louis.  Plus, one factor that I really haven't seen much in the media is the idea of allowing Cole to get his feet wet in a big postseason game.  Odds are Cole will be pitching for the Pirates for quite some time.  And with the Pirates on the upswing as a franchise, why not let your future ace show what he's made of and see how he responds to the pressure of the postseason stage?
First pitch is scheduled for 8:07 PM in St. Louis with a pitching matchup for the ages tonight.  Buckle up because this is it.  Every up and down that we've gone through this season comes down to this game tonight.  Lose and go home.  Hopefully the Cole Train has enough gas to make at least one more stop this year, in Los Angeles.
About the Writer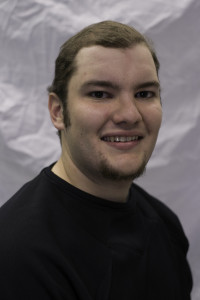 Jarrod Blumer, Contributor
A sophomore sports management major at Robert Morris University, Jarrod is a contributor for "The Sentry" as he created and currently runs a Pittsburgh...