Life After Littlefield: Liriano dazzles in San Diego, updates on Taillon and Polanco
After losing seven of their last nine, the Pirates again turned to recent staff ace Francisco Liriano to get everything back on course and he did not disappoint.  With the run support being supplied by Pedro's 31st bomb and a costly error by Padres' right fielder Chris Denorfia, Liriano went in to shutdown mode by shoving seven scoreless innings and striking out a season high 13 in the process before handing the ball to the bullpen.  An RBI double by Nick Hundley in the 9th was the only offense San Diego could manufacture against the Pirates pitching staff, as the Pirates took the first game of the series 3-1.
While last night's game was an absolute gem by Liriano, what I really want to dive into today are updates on Pirates' top prospects Jameson Taillon and Gregory Polanco, and how they've progressed this season.
We'll start with Taillon.  He began the 2013 season in Double-A Altoona where he started 19 games going 4-7, with a 3.67 ERA and a 2.94 K/BB rate in 110.1 IP.  Taillon's numbers can be somewhat misleading.  I wouldn't look into his record a whole lot because there are a lot of things that go in to a pitcher getting the win, and in today's game with all of the advanced statistics and sabermetrics, there are better stats to look at to see exactly how well a pitcher is developing.  In Taillon's case, I'd look at his BB/9 or K/9.  For a pitcher with his stuff and profile, it was encouraging to see he was walking only 2.9 hitter per nine innings, while striking out 8.6 per nine innings. I also would observe his ERA with caution.  While 3.67 isn't bad by any means, his start on July 13th ended with him giving up 10 ER in just 3.1 IP, drastically skewing his ERA.  If you take out that start his ERA would have been a stellar 2.69.  After pitching just 110.1 innings in Double-A, Taillon was promoted to Triple-A Indy during the first week of August.  His Triple-A sample size is extremely small as he has only made three starts and pitched a total of 18 innings.  Although in those 18 innings he has struck out 22 and walked 10.  I guess you have to take the good with the bad and again, its only 18 innings; there is plenty of time for him to work out the kinks in his recent command issues.  Taillon will more than likely finish the year in Triple-A and come in to camp next year with a chance to make the rotation, and if he doesn't make it out of camp, he will most likely crack the big league roster early in the 2014 season.
Now it's Polanco's turn.  The 21-year-old outfielder began the 2013 season in High-A Bradenton where he had a slash line of .312/.364/.472 along with 6 HR, 35 RBI, and 24 SB in 57 games.  To this point in his career, the 6'4" prospect has been just about everything the Pirates could have hoped for. He's hit for average, gotten on base, shown the ability to swipe some bases at a decent rate (.857), and played some okay defense (.952 FLD %).  The only area where he hasn't wowed the Pirates in is his power, which is normal for the most part.  Some guys develop power later in their maturation process, especially guys with Polanco's build.  It takes them longer to build up their strength and fill out their lanky frame.  So if Polanco does end up hitting for above average power, I wouldn't expect to see it for at least another 2 years.  Polanco continued to display his tools and potential when he was promoted to Double-A Altoona in mid-June.  He's played in 57 games there to this point in the season and has seen some stats slightly decline while others have increased.  He's scored more runs (29 to 34), driven in more runs (30 to 36), and also walked nearly twice as much (16 to 31).  However, he has had fewer hits (68 to 58), fewer XBH (23 to 18), and has only stolen half as many bases (24 to 13).  In my opinion, I'm not particularly worried about any of the deflated numbers.  This is really his first real test against pitchers with major league potential and he has adjusted fairly well to it.  He'll probably finish 2013 in Double-A and start 2014 in Triple-A, but depending on how the Pirates address their right field need this offseason, Polanco could be in Pittsburgh faster than you think.
The Pirates take on the Padres tonight at 10:10 P.M. and look to win their first series against San Diego in a very long time.  A.J. Burnett toes the rubber tonight and is in need of a quality start as he has struggled in the past two outings.
About the Writer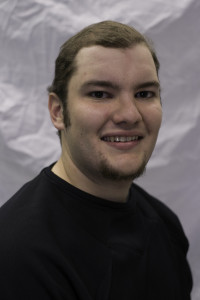 Jarrod Blumer, Contributor
A sophomore sports management major at Robert Morris University, Jarrod is a contributor for "The Sentry" as he created and currently runs a Pittsburgh...