Life After Littlefield: Neal Huntington deserves his name up in lights Part 2
In yesterday's post, I looked at the vast differences between the embarrassment that was the Pirates' farm system when GM Neal Huntington took over towards the end of the 2007 season, and the Pirates current farm system, a system of young, extremely talented players that Huntington drafted himself.
Also in the last post, I said that today's would be an examination of the active roster that Huntington inherited at the end of 2007 going into the 2008 season and the current active roster.  I figured the best way to go about this would be firing up Baseball-Reference.com and go position by position, selecting the player with the most games played to represent each spot and including their slash line.  As for the pitchers, I'll go with the starting rotation and top 3 relievers from Baseball-Reference.com based on their importance in my eyes and include their record and ERA.  Here's 2007:
C. Ronny Paulino, .263/.314/.389           SP1.  Ian Snell, 9-12, 3.76
1B. Adam LaRoche, .272/.345/.458        SP2. Tom Gorzelanny, 14-10, 3.88
2B. Freddy Sanchez, .304/.343/.442      SP3. Paul Maholm, 10-15, 5.02
SS. Jack Wilson, .296/.350/.440             SP4. Zach Duke, 3-8, 5.53
3B. Jose Bautista, .254/.339/.414           SP5. Matt Morris, 3-4, 6.10
LF. Jason Bay, .247/.327/.418                RP. Shawn Chacon, 5-4, 3.94
CF. Chris Duffy, .249/.313/.357               RP. Salomon Torres, 2-4, 5.47
RF. Xavier Nady, .279/.330/.476             CL. Matt Capps, 4-7, 2.28, 18 SV
At a quick glance the offense isn't a complete disaster.  An all-around down year from Bay is the only glaring weakness, aside from Duffy's rather low OBP% from a leadoff hitter.  If this offense would have been paired with at least an average pitching staff, it might have flirted with .500.  But it wasn't, it was paired with one of the worst staffs in team history.
Snell and Gorzo were a couple bright spots, but their success didn't last long as they never came close to repeating those numbers again.  Maholm was still maturing at the time and eventually turned in to an above average major league pitcher once he ended up on a team that gave him run support. Duke showed so much promise as a rookie in 2005, but in my opinion, a combination of his 2005 ankle injury and former pitching coach Jim Colborn were the reasons for Duke's demise.  Matt Morris is the worst, plain and simple.  As for the bullpen it was just kind of there, Capps showed some potential, but it was really just an aging, makeshift bullpen for a 68-94 club.
For anyone who actually watched baseball back then, I'm sorry for making you relive that year.  But we'll jump forward 6 years to 2013 and show how Huntington has upgraded at just about every position during his tenure.
C. Russell Martin, .248/.350/.402            SP1. A.J. Burnett, 6-8, 3.09
1B. Garrett Jones, .239/.295/.409           SP2. Jeff Locke, 9-4, 2.90
2B. Neil Walker, .259/.353/.403               SP3. Francisco Liriano, 14-5, 2.53
SS. Clint Barmes, .223/.266/.314            SP4. Gerrit Cole, 6-6, 3.81
3B. Pedro Alvarez, .233/.296/.482           SP5A. Charlie Morton, 4-3, 3.67*
LF. Starling Marte, .282/.343/.443           SP5B. Wandy Rodriguez, 6-4, 3.59*
CF. Andrew McCutchen, .319/.395/.51    RP. Mark Melancon, 2-1, .93, 8 SV
RF. Travis Snider, .219/.287/.322             RP. Justin Wilson, 6-1, 1.94
*-Wandy & Charlie have 12 starts each    CL. Jason Grilli, 0-1, 2.34, 30 SV
You can see right away the difference in the teams. Yes, some of the current batting averages or OPB% might not be as high, but that is because this team wins with pitching and defense.  Compare the pitching staffs.  It is astonishing how much better the pitching is on this current team.  A.J.'s record is misleading as he has received little run support this year. Locke has come out of nowhere this year and surprised everyone with how well he has done.  Liriano is unreal, going to finish in the top 5 for the NL CY Young award.  Cole is learning as he goes and has done well for a rookie on a team in a pennant race.  And as number 5 starter, Morton has done a nice job coming off of Tommy John surgery as he has filled in for Wandy, who continues to recover from an arm injury.  This bullpen isn't just there, it is in your face and doesn't back down.  "The Shark Tank" has been one of the best bullpens in baseball is one of the sole reasons why the Pirates are in first place.
And this team does hit at times.  McCutchen is an MVP candidate this season, Marte leads the league in triples and has 35 SB, and Alvarez is on pace for a 40 HR year.  Martin is the team's MVP because he has done so much for this pitching staff and has been the best defensive catcher in baseball this season, all while contributing with the bat too.  Jones has struggled this year and has platooned with Gaby Sanchez, as they have created a decent 1B duo and Walker continues to provide some thump in the lineup with his 32 XBH.  Shortstop and right field have been the only weaknesses this season and those matters will likely be addressed this offseason.
It took 6 years, but Neal Huntington has finally built what looks to be like a championship contending team.  It wasn't easy and it required him to trade players like Bay and Wilson that fans, like myself, grew up watching.  And while it wasn't crystal clear at first what Neal had in mind, it is all coming together now in 2013 as through excellent drafting and a couple brilliant trades and signings, the Pirates will likely be playing baseball deep into October for the first time in a long time.
About the Writer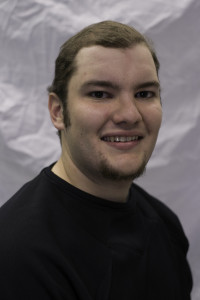 Jarrod Blumer, Contributor
A sophomore sports management major at Robert Morris University, Jarrod is a contributor for "The Sentry" as he created and currently runs a Pittsburgh...