Life After Littlefield: Neal Huntington deserves his name up in lights
The date is August 21, 2013, and the Pirates are in first place in the NL Central with a record of 74-51.  That's 23 games over .500 for those who struggle with math.  But that isn't the important part; the important part is that the Pirates would not be in this position if it weren't for GM Neal Huntington.
When Huntington took over for Dave Littlefield near the end of the 2007 season he inherited a franchise with a barren farm system and a disastrous 25-man roster.  So today I'll compare, but mainly contrast, the top prospects in the system and tomorrow I'll do the active rosters from the time Huntington took over till now.
Following the 2007 season the Pirates' top 10 prospects according to Baseball America looked like this:
Andrew McCutchen, OF
Neil Walker, 3B
Steve Pearce, 1B/OF
Brad Lincoln, LHP
Daniel Moskos, RHP
Shelby Ford, 2B
Jamie Romak, OF
Brian Bixler, 2B/SS
Duke Welker, LHP
10. Brad Corley, OF
Lets compare that group of 10 to the Pirates' current top 10 this season based on MLB.com's rankings:
Jameson Taillon, RHP
Gregory Polanco, OF
Alen Hanson, SS
Austin Meadows, OF
Luis Heredia, RHP
Tyler Glasnow, RHP
Josh Bell, OF
Reese McGuire, C
Nick Kingham, RHP
10. Barrett Barnes, OF
In the 2007 group we can see that there were a few studs in McCutchen in Walker, but once you get passed that there is nothing but disappointment and frustration.  Pearce could only mash Triple-A pitching.  Lincoln got hurt and was traded last season.  Moskos should have been Wieters, but Littlefield had a tendency to draft for signability, so he drafted a reliever 4th overall.  The rest aren't even worth mentioning.  Aside from Welker, who has shown some back end of the bullpen potential this season.
This year's group is a completely different animal, with high ceiling talent throughout the top 10 and even past them into the top 20.  I talked about Taillon and Polanco and how there is a lot to be excited about regarding these two yesterday.  As for the rest you can find some toolsy outfielders in Meadows, Bell, and Barnes, a few young pitchers with lights-out stuff in Heredia, Glasnow, and Kingham, and finally an all-around catcher in McGuire and talented shortstop in Hanson.  Another encouraging aspect of this list is that it doesn't include players like Starling Marte and Gerrit Cole, who are currently becoming stars at the major league level already.  Huntington and his boys get all the credit for forming this strong farm system by dishing out huge dollar amounts in the draft for these high-end prospects.  As you can see there really is no comparison when it comes to the farm systems; Huntington built it the right way from the ground up.
Speaking of Gerrit Cole, he takes the mound tonight as the Pirates go for the series sweep of the Padres at 6:40 P.M.  Cole went six strong last time out and got the win against the Diamondbacks, as he gave up just two runs and struck out 5 in the process.
About the Writer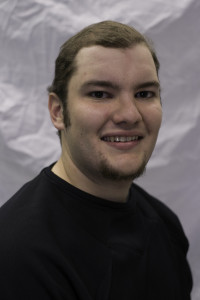 Jarrod Blumer, Contributor
A sophomore sports management major at Robert Morris University, Jarrod is a contributor for "The Sentry" as he created and currently runs a Pittsburgh...